Complying With New Zealand SMS Regulations When Using Yotpo SMS & Email
Complying With New Zealand SMS Regulations When Using Yotpo SMS & Email
---
Share feedback
Thanks for sharing your feedback!
Supported plans
Free, Growth, Prime, Powerhouse, Enterprise
eCommerce Platform
Shopify, Shopify Plus
This information is not legal advice. While we do our best to provide useful information as a starting point, Yotpo SMS & Email advises all merchants to obtain professional legal advice to ensure that all marketing campaigns are sent in full compliance with all applicable laws.
If you are one of the merchants sending SMS marketing messages to shoppers in New Zealand, you must familiarize yourself with the Unsolicited Electronic Messages Act of 2007. It is designed to protect people from receiving spam and promote a safer and more secure environment for the use of information and communications technologies in New Zealand. Violating it might result in fines of up to $200,000 per violation for individuals and up to $500,000 per violation for businesses.
The following article will introduce you to the main takeaways of the Unsolicited Electronic Messages Act and how Yotpo SMS & Email helps you remain compliant at all times.
How to stay compliant with the Unsolicited Electronic Messages Act
When sending marketing messages to New Zealand citizens, you must:
Obtain proper consent.
Identify yourself and include contact details.
Include a method to unsubscribe/opt-out of messaging.
Obtaining Consent
The Unsolicited Electronic Messages Act defines two types of consent:
Express (recommended): when someone has explicitly agreed to receive promotional marketing emails or messages from you.
Inferred: when you have an existing relationship with the recipient, and it is reasonable to believe they would expect to receive marketing messages from your business; when a person makes their email address or phone number publicly available by publishing them on a website and does not include a statement that they do not want to receive commercial electronic messages at that address or number.
Yotpo SMS & Email's subscriber collection tools always ensure express consent.
When collecting subscribers on your website through a pop-up or another subscriber collection tool, you must clearly state that the individual agrees to receive recurring marketing messages. You must be clear about what information you are collecting and how you will use it, mention that consent is not a condition of purchase, and provide links to your Terms of Service and Privacy Policy.
A consumer opt-in to receive messages should not be transferable or assignable, and message senders should not use opt-in lists that have been rented, sold, or shared.
With Yotpo SMS & Email, consent can be obtained at your store's checkout or via our various subscriber collection tools. All of them are built-in for compliance with all legal regulations and include the required legal verbiage.

Identifying yourself
The Unsolicited Electronic Messages Act requires you to clearly identify yourself and include accurate information about how the recipient can readily contact you in every message. This information should remain valid for at least 30 days after sending the message.
You can easily add your brand's name to every text message via the Site name shortcode.

Providing an Opt-out Method
You must give customers clear instructions on how to opt out, such as an opt-out link in your text messages. It is important to remember that opting-out must be free and available at all times.
The Yotpo SMS & Email campaign text editor automatically includes an
unsubscribe link
to all your text messages and ensures compliance at all times.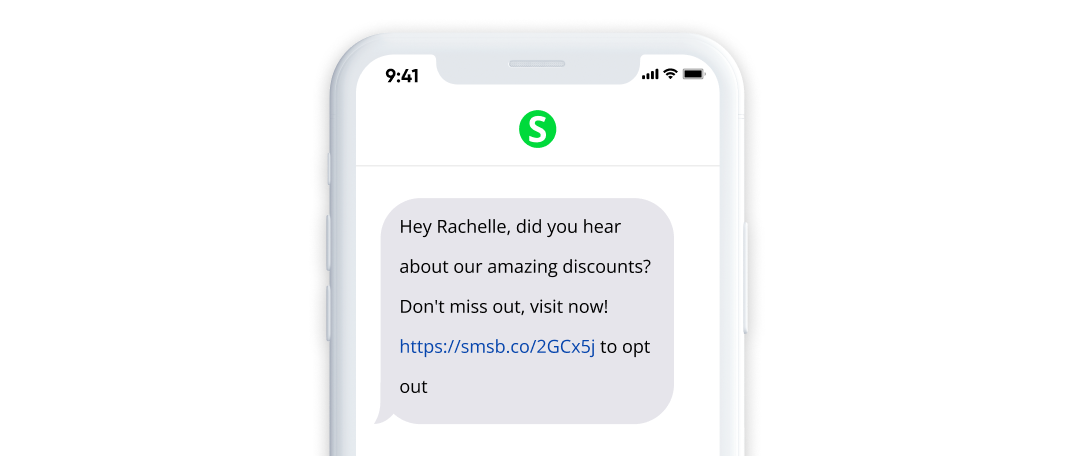 ---
Was this article helpful?
---
---
What's Next