Complying with UK SMS regulations when using Yotpo SMS & Email
Complying with UK SMS regulations when using Yotpo SMS & Email
---
Share feedback
Thanks for sharing your feedback!
Supported plans
Free, Growth, Prime, Powerhouse, Enterprise
eCommerce Platform
Shopify, Shopify Plus
This information is not legal advice. While we do our best to provide useful information to use as a starting point, Yotpo SMS & Email advises all merchants to obtain professional legal advice to ensure that all marketing campaigns are sent in full compliance with all applicable laws.
If you plan on sending SMS marketing messages to citizens in the United Kingdom, you must familiarize yourself with the UK General Data Protection Regulation (UK GDPR) and the Public and Electronic Communications Regulations (PECR). All users can easily adhere to them by following a few simple and intuitive steps.
The following article will introduce you to the main takeaways of the SMS marketing regulation in the UK and how Yotpo SMS & Email helps you remain compliant at all times.
How to stay compliant with UK SMS regulations
When sending marketing messages to UK citizens, you must:
Obtain explicit consent.
Include a free and available opt-out mechanism at all times.
Identify yourself.
Obtaining Consent
According to the UK regulations, shoppers must explicitly agree to receive promotional text marketing messages from you. When collecting subscribers on your website through a pop-up or another subscriber collection tool, you must clearly state that the individual agrees to receive recurring marketing messages. You must be clear about what information you are collecting and how you will use it, mention that consent is not a condition of purchase, and provide links to your Terms of Service and Privacy Policy.
A consumer opt-in to receive messages should not be transferable or assignable, and message senders should not use opt-in lists that have been rented, sold, or shared.
With Yotpo SMS & Email, consent can be obtained at your store's checkout or via our various subscriber collection tools. All of them are built-in for compliance with all legal regulations and include the required legal verbiage.

Remember that having consent for SMS doesn't apply to sending other types of promotional messages (i.e., email).
Providing an Opt-out Method
The UK regulations require you to give customers clear instructions on how to opt out, such as an opt-out link in your text messages. It is important to remember that opting-out must be free and available at all times.
The Yotpo SMS & Email campaign text editor automatically includes an unsubscribe
link
to all your text messages and ensures compliance at all times.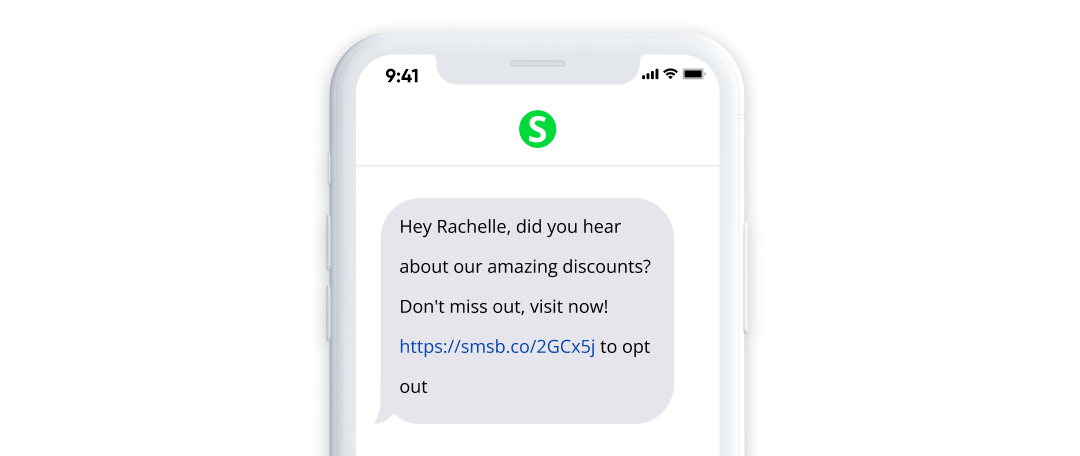 Identifying yourself
The UK regulations require you to clearly identify yourself in every message. You can easily add your brand's name to every text message via the Site name shortcode.

This was our quick guide on staying compliant with the UK GDPR and PECR before sending marketing messages to EU citizens. Don't hesitate to go to our Knowledge Base for more useful articles, or contact us if you have any questions or feedback.
Australia's Anti-Spam Legislation
Complying with US SMS marketing regulations
---
Was this article helpful?
---
---