How to Connect Yotpo SMS & Email with your ShopWIN Checkout
How to Connect Yotpo SMS & Email with your ShopWIN Checkout
---
Share feedback
Thanks for sharing your feedback!
Supported plans
Free, Growth, Prime, Powerhouse, Enterprise
eCommerce Platform
Shopify, Shopify Plus
ShopWIN is a 1-step customizable checkout with automated upsells after purchase. It helps you simplify the checkout experience and can be fitted to the needs of your store. Combining the app with Yotpo SMS & Email will supercharge your sales, by increasing your conversion rates and recovering more abandoned purchases.
To connect ShopWIN with your Yotpo SMS & Email account, first you need to make sure that you have set the ShopWIN application correctly.
All you need to do is follow the steps as shown in this video:
Then simply open the Integrations menu within your Yotpo SMS & Email app and click on the ShopWIN section.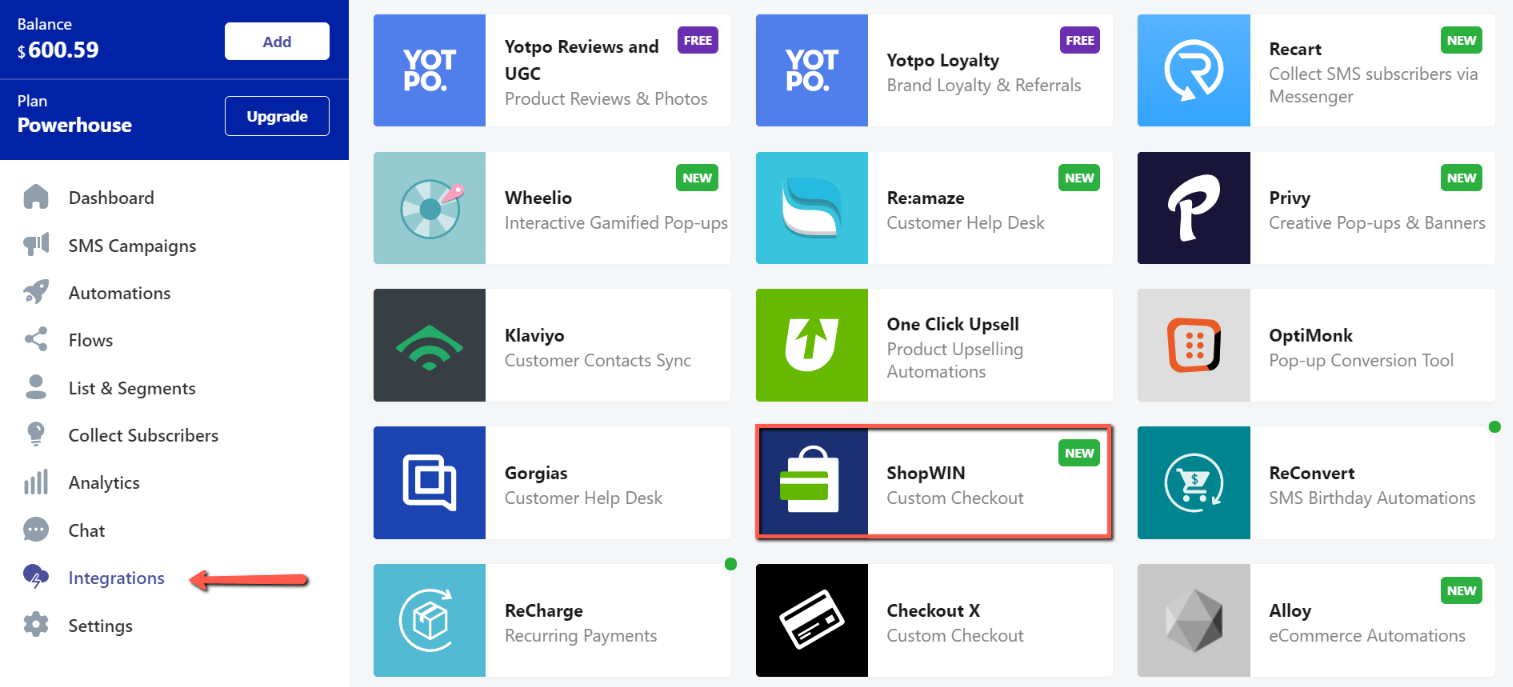 Use the drop-down menu to Enable the ShopWIN integration.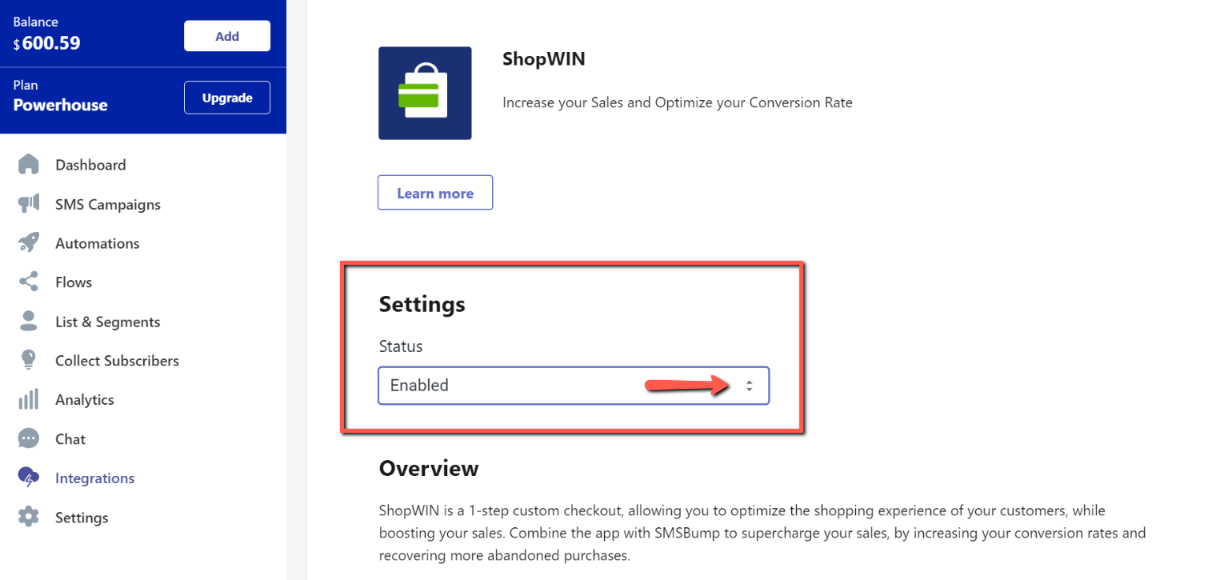 And now you are all set to start using ShopWIN and Yotpo SMS & Email together!
How to get the most out of the ShopWIN and Yotpo SMS & Email integration
The best thing about this integration is that it works with no additional installations. You just need to activate key automations and you are ready to go.
Collect subscribers
As a first step, make sure you modify your checkout so you can turn customers into SMS subscribers in an easy and compliant way. To achieve that go to your ShopWIN app and navigate to Funnels ->Templates.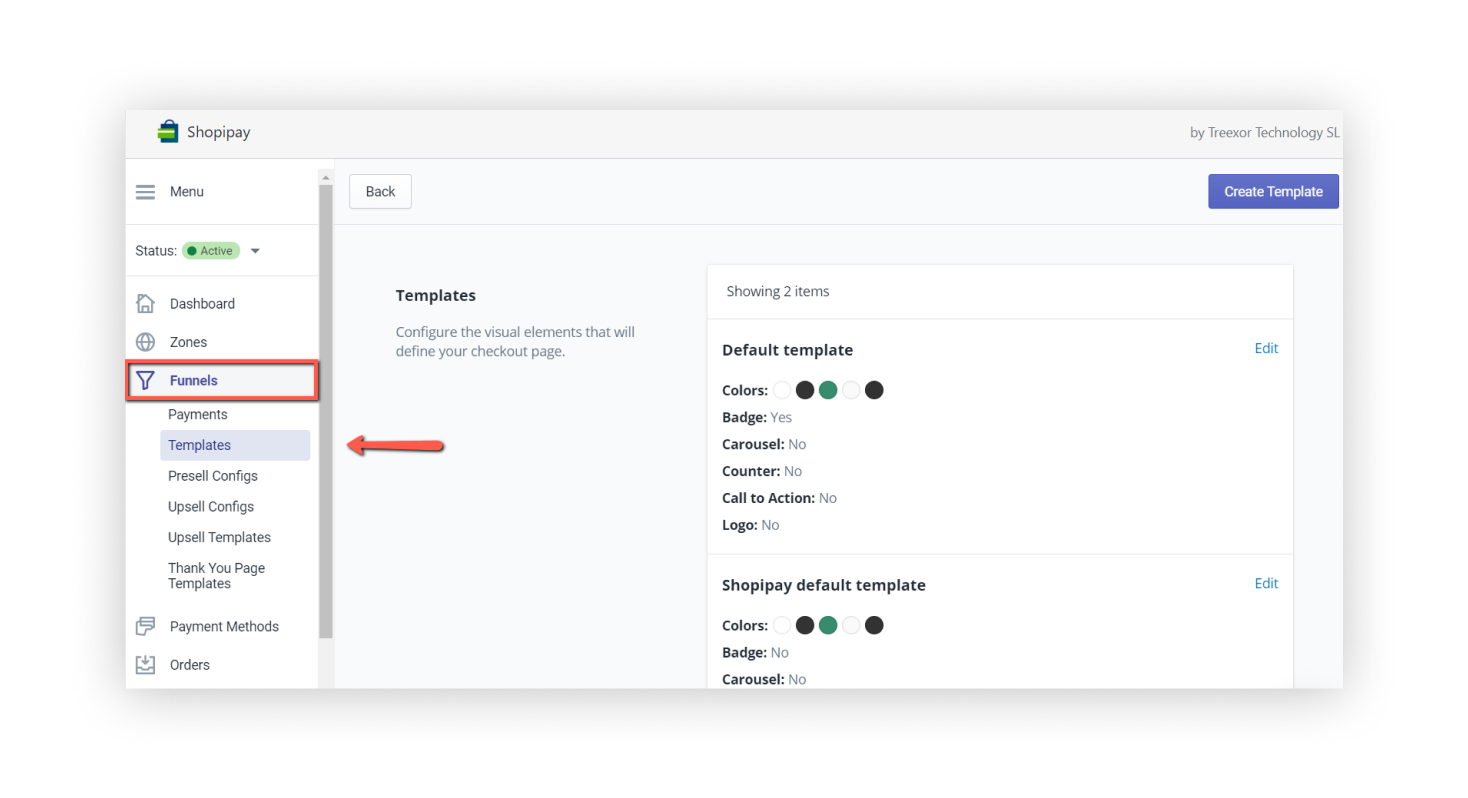 If you have an existing checkout template, you can Edit it, or you can Create a new one.
Once you are in the Template, go over to Legal and GDPR. Notice that regardless of your location, you should always let customers know that they have subscribed to your text marketing messages.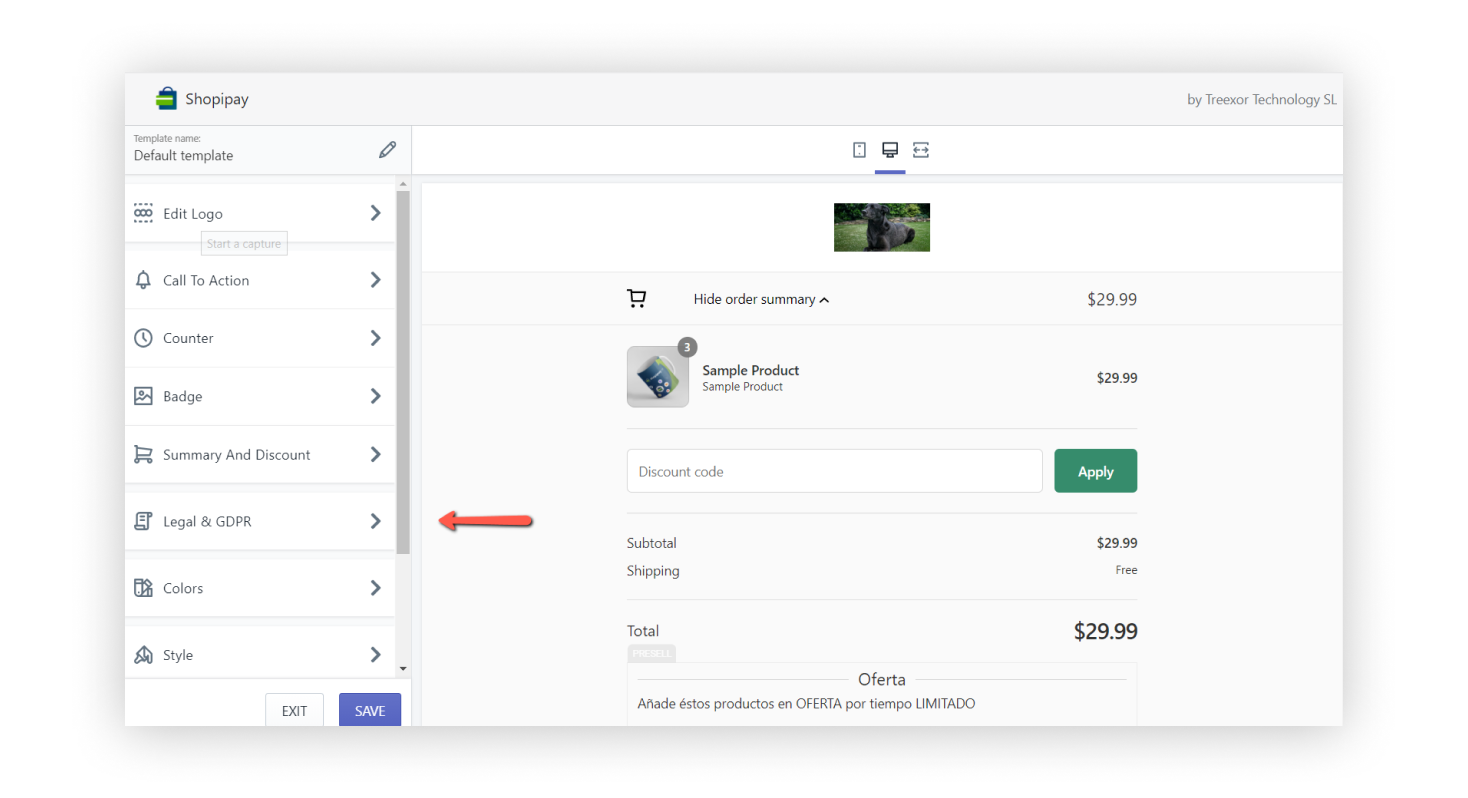 Once you are in the section, scroll down to the Footer Policies and add the following text in the box:
"By proceeding to Complete Order, I consent to receive recurring automated marketing text messages at the number provided, and I agree that texts may be sent through an autodialer or other technology. Message and Data rates may apply. For more information see Privacy Policy."
You can use the hyperlink icon to link your Privacy Policy to the last section of the compliance text, so your customers can easily access it.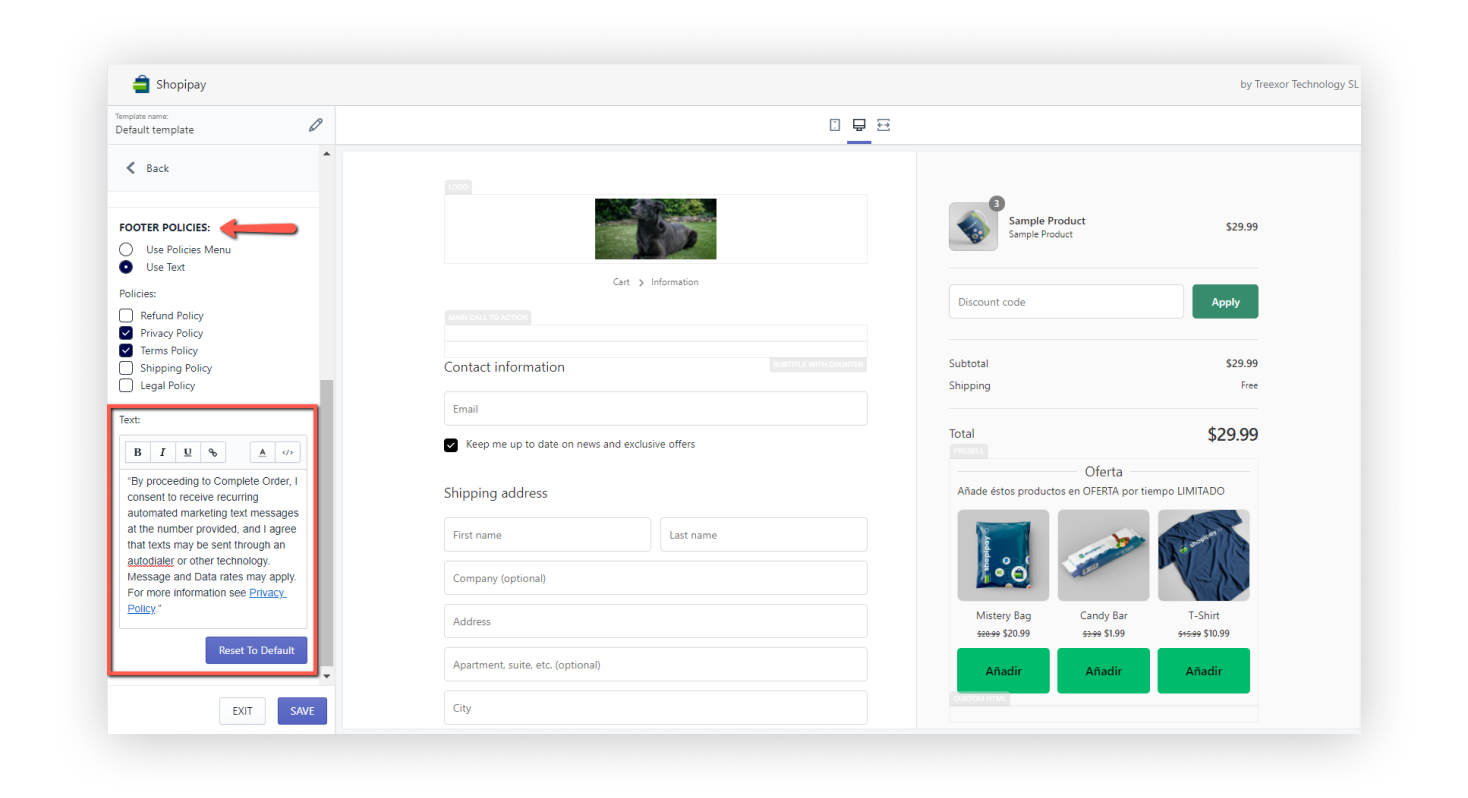 Then click Save and you are ready to start collecting SMS subscribers in a compliant way.
Now that you have this set up, let's look at what SMS automations you should enable to bolster sales and engage with your customers.
Abandoned cart
The most recommended action is to activate our abandoned cart automation. To make your work with Yotpo SMS & Email as smooth as possible, we have already pre-set the automation in your account. All you need to do is change its status to active and you already have a working abandoned cart automation.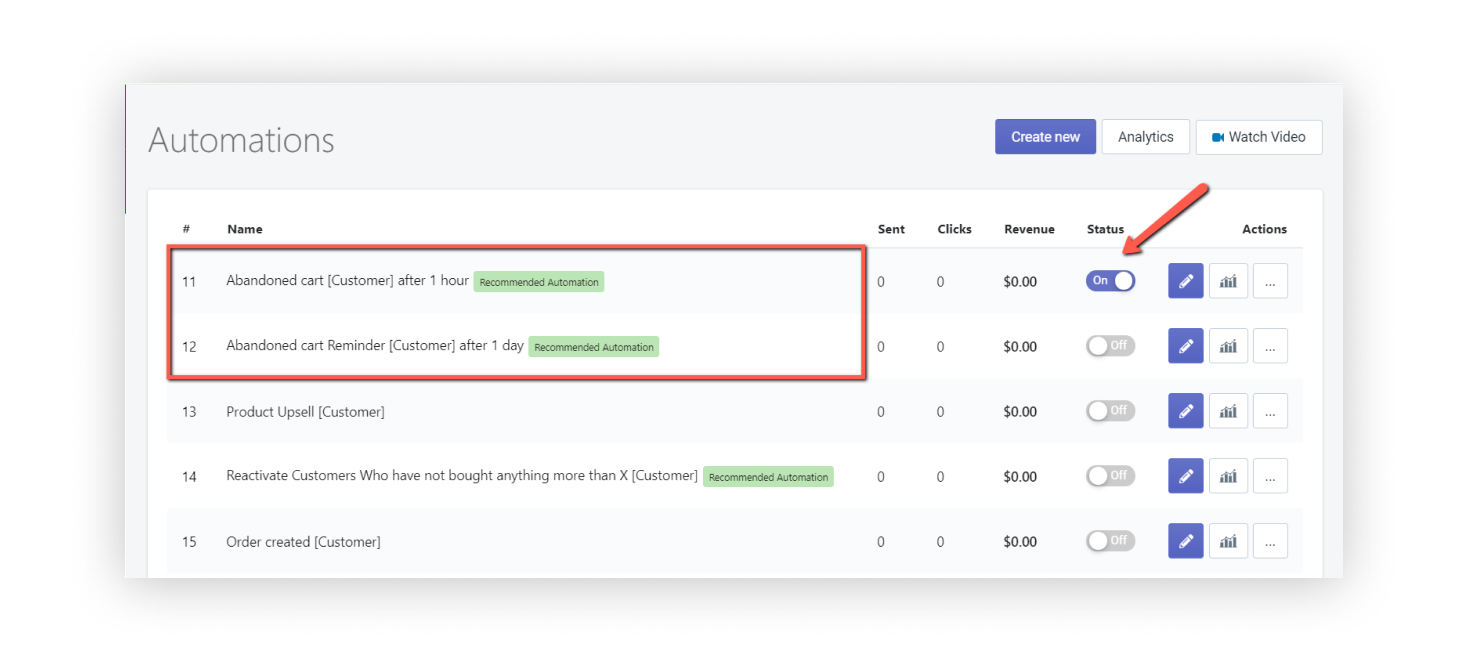 For best results, we recommend you to tweak it a little bit - add a personal delay time - for items of lower value we see that 5-15 minute reminders convert best, whereas carts of high value recover most when the delay is set at 1 hour. In addition to that, make changes to the copy of the text message, so it better fits your own brand voice. Also, consider adding an image grid: that way your customers can see what items they have left in their shopping cart.
Once you integrate ShopWIN and Yotpo SMSBump, the abandoned cart link in your abandoned cart automation will lead customers to a ShopWIN checkout page instead of the standard checkout.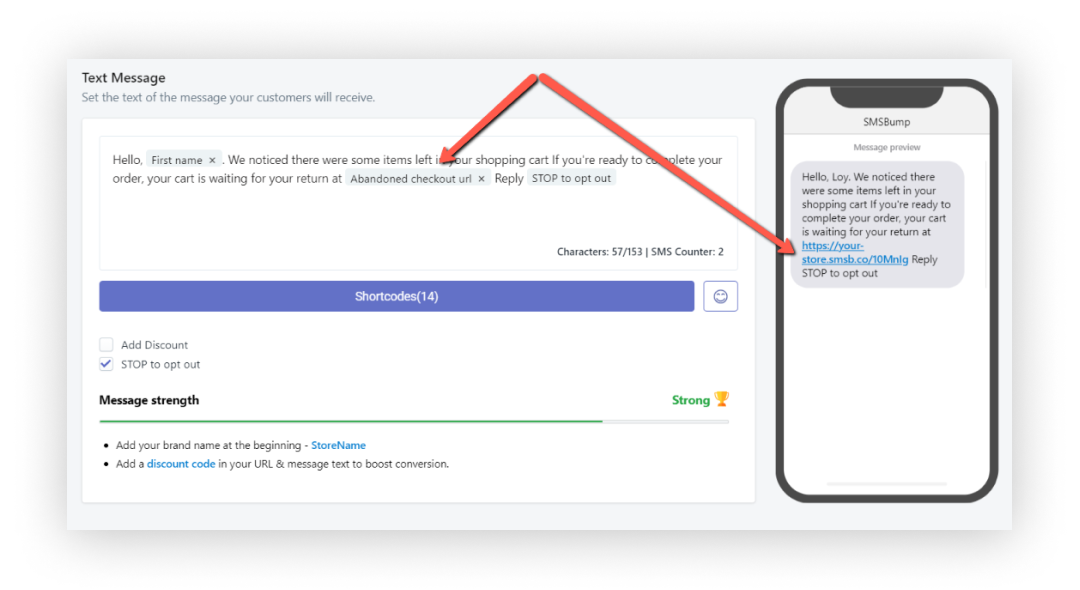 Order confirmation
If you are a relatively small store and do not have a big brand following, transactional messages are essential for earning your customers' trust. As a first step, we recommend you activate the Order confirmation automation, which will let shoppers know that their purchase has been recorded into your system and everything is fine.
A nice addition to it is the Shipping update automation. It will automatically notify customers once the item has been shipped. You can even include a tracking number, so customers can keep an eye on the progress and location of their purchase at all times.
ShopWIN is a custom checkout, allowing you to optimize the shopping experience of your customers. Combining the app with Yotpo SMS & Email will help you boost your sales, recover more abandoned carts and significantly improve your post-purchase care.
---
Was this article helpful?
---