How to Set the Frequency of Your Flows
How to Set the Frequency of Your Flows
---
Share feedback
Thanks for sharing your feedback!
Supported plans
Free, Growth, Prime, Powerhouse, Enterprise
eCommerce Platform
Shopify, Shopify Plus
You know what they say - timing is everything!
When building your SMS Flow, it is essential to determine how often it should be triggered. This can be done from the Default Trigger Options.
There are 3 subcategories: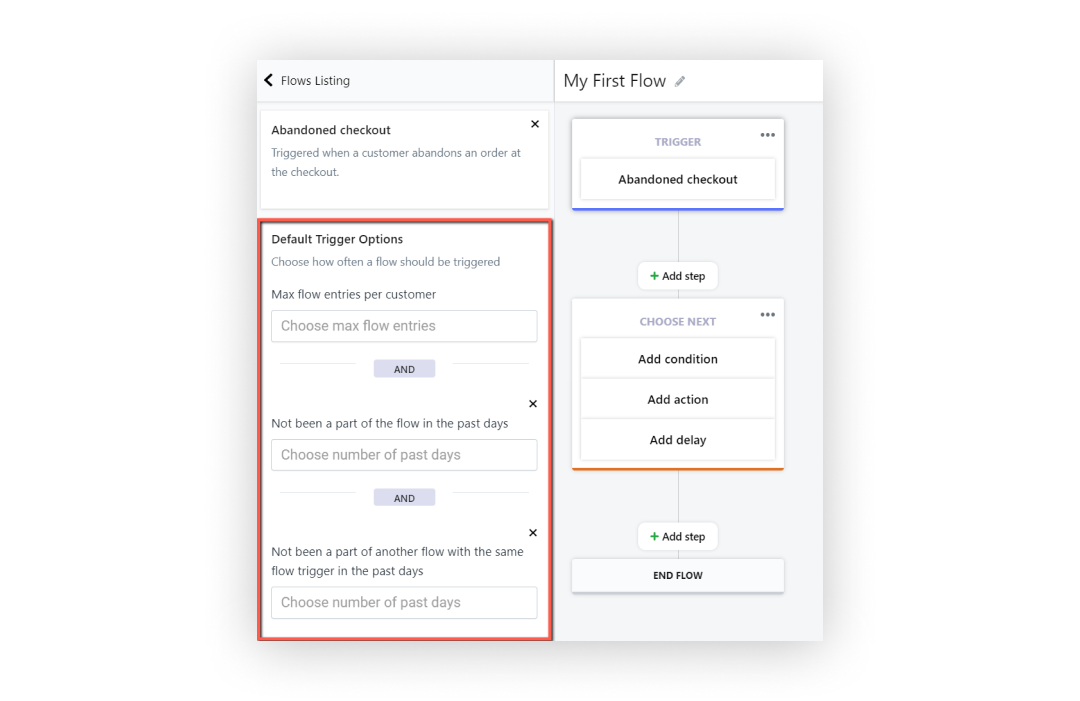 Max flow entries per customer. This is where you get to decide how many times this particular flow should be activated for any of your customers. If you, for example, set this number to be 2, the flow won't be executed more than 2 times for any given customer. If you set it to 0, the check will skip to the next category.
Not been a part of the flow in the past days. This category is designed to check per flow and customer ID and if the flow has been triggered in the past X days for this customer, it won't be triggered again.
Not been a part of another flow with the same flow trigger in the past days. Choosing this option will check per flow trigger and customer ID and if a flow with the same trigger was executed in the past X days, it won't be triggered again with.
The 3 Default Trigger Options work with an AND option. If any of the trigger options is TRUE, the flow won't be triggered for this customer. The main goal here is to avoid spamming your customers with the same messages over and over again.
Once you set up the desired values you will see a short description below, explaining how and when this flow will be executed: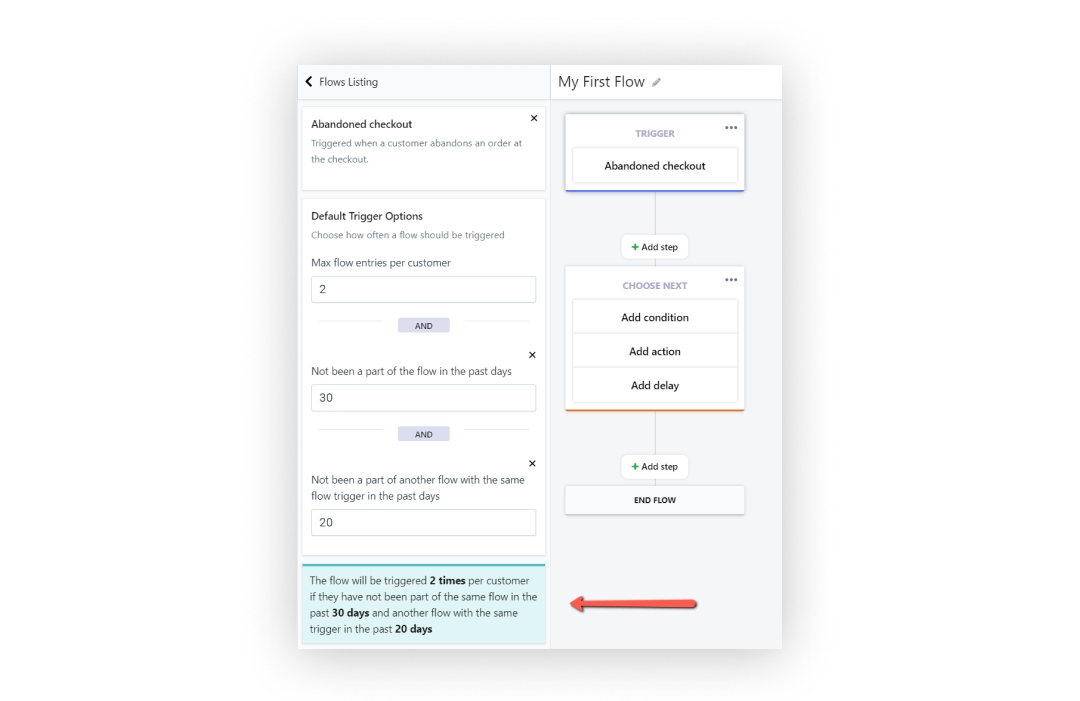 This was our quick walkthrough on how to set up the timing and trigger options of your SMS Flows. If you have any questions, don't hesitate to contact us!
---
Was this article helpful?
---
What's Next