Master Creative Pop-Ups with the Justuno and Yotpo SMS & Email Integration
Master Creative Pop-Ups with the Justuno and Yotpo SMS & Email Integration
---
Share feedback
Thanks for sharing your feedback!
Supported plans
Free, Growth, Prime, Powerhouse, Enterprise
eCommerce Platform
Shopify, Shopify Plus
Yotpo SMS & Email partners with Justuno Pop Ups Bundle Upsell to help Shopify merchants on their way to growing their pool of subscribers. With Justuno you can create pop-up notifications and promotions, and customize them so they best represent your brand.
Let's give you a quick tutorial on how to set up the integration so you can enjoy increasing subscription rates and ROI promptly!
Create a New Justuno promotion
The first step is to create a Justuno account: Simply follow this link.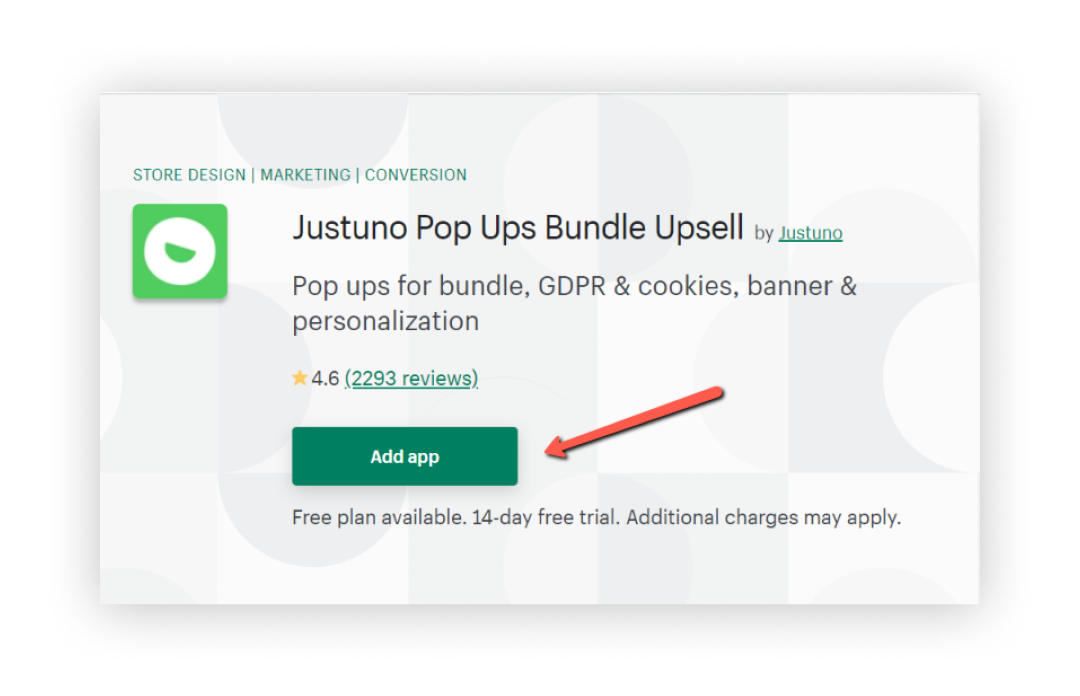 Once you configure your account with Justuno, you will be redirected to the app's dashboard where you can start creating your first promotion. Simply hit the Create Promotion button located in the upper left corner.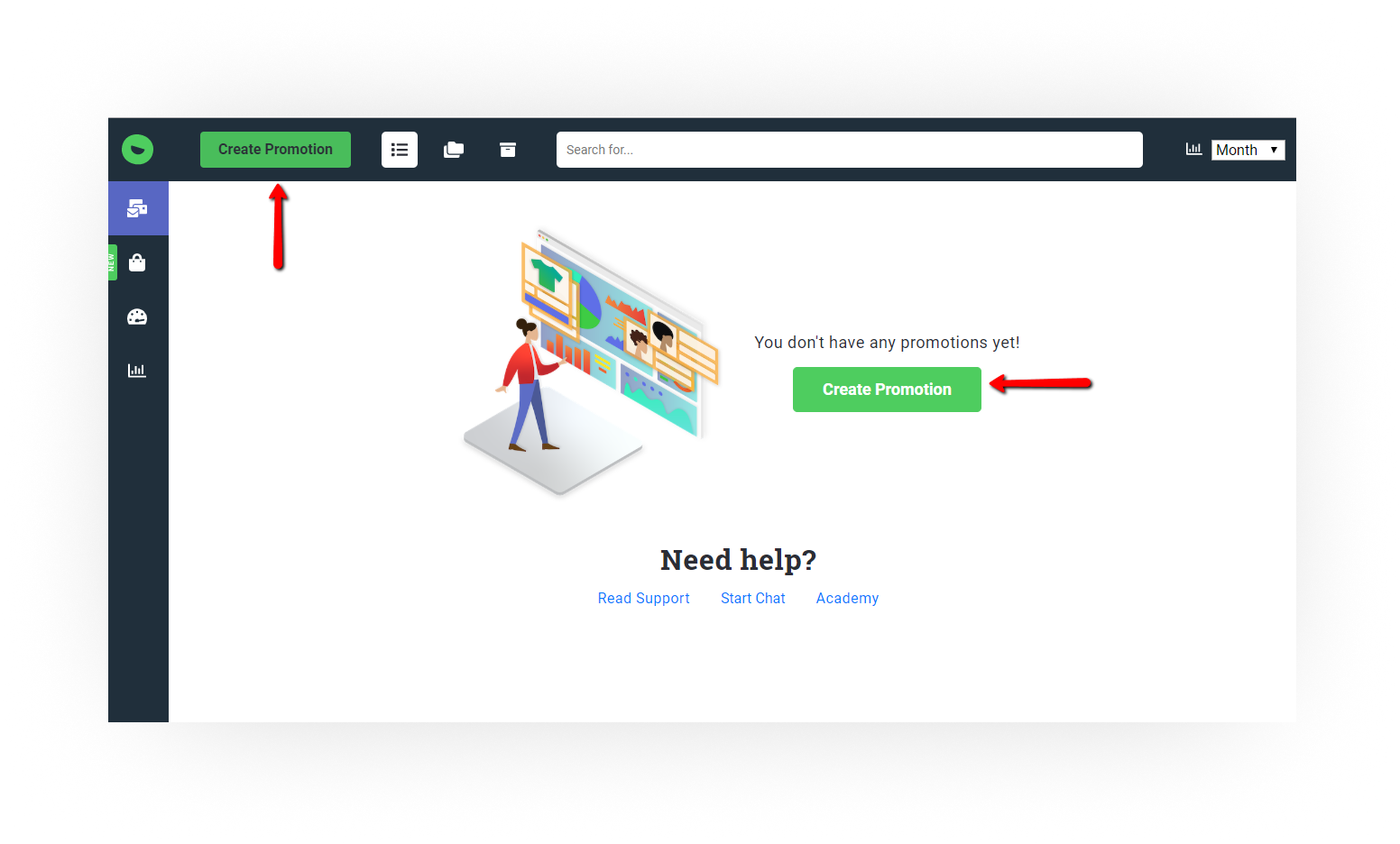 A pop-up will appear. Let's give your new subscription form an exciting name!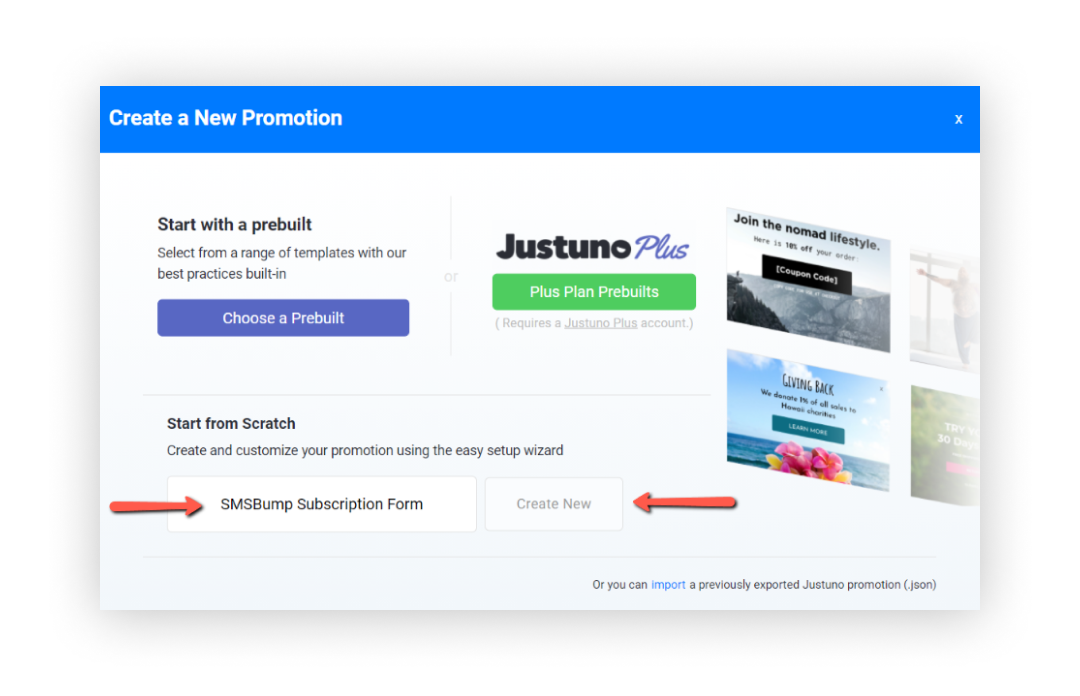 When you have come up with your awesome promotion name, go ahead and click Get Started. Next, select the device you want your subscription forms to be optimized for. You can choose between Desktop & Tablet and Mobile.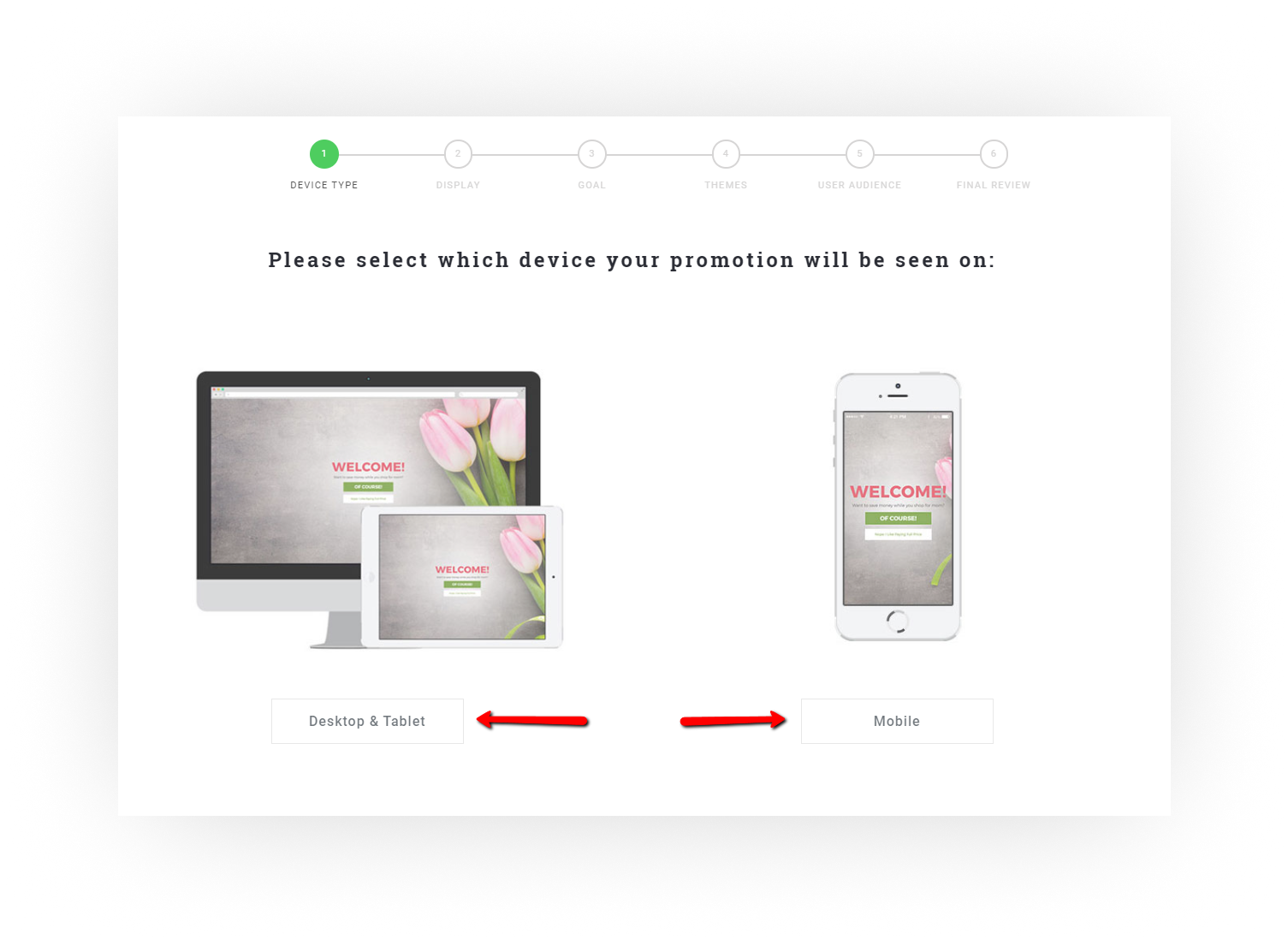 Following this, configure the size of your pop-up and which section of the screen you want it to show up on. You can select between Fullscreen, Center, Banner or Corner.
Subscription form goal and audience
Next up, you will have to decide on what your goal is with this subscription form. To collect phone numbers and use the integration with Yotpo SMS & Email, you need to choose the Lead Capture goal.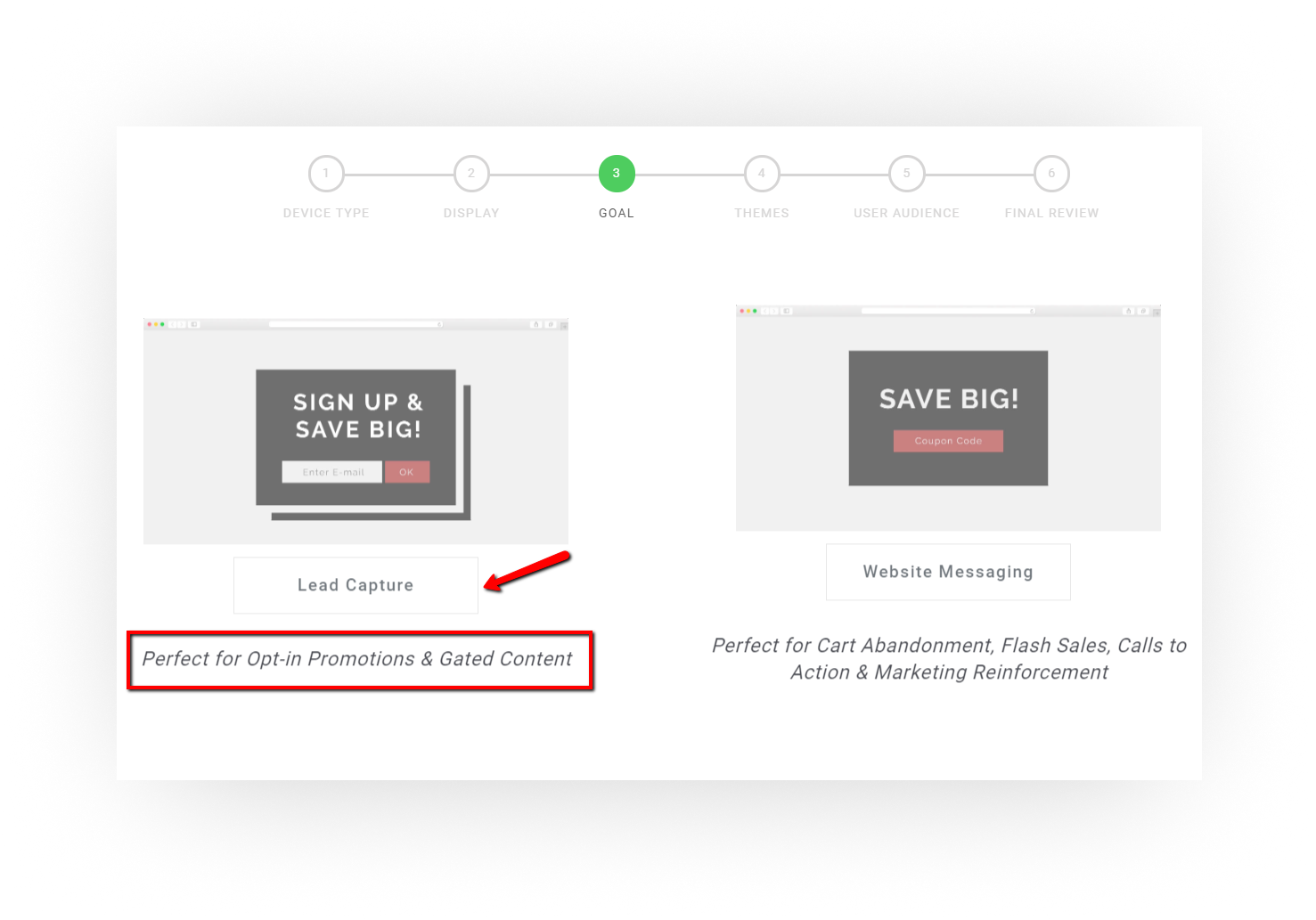 Afterwards, decide if you'd like your pop-up to have an intro screen, asking your customers a "micro-commitment" question (e.g. Want to get great deals?) before getting to the real deal of asking them to opt-in. You can also just go with the single window(the standard option).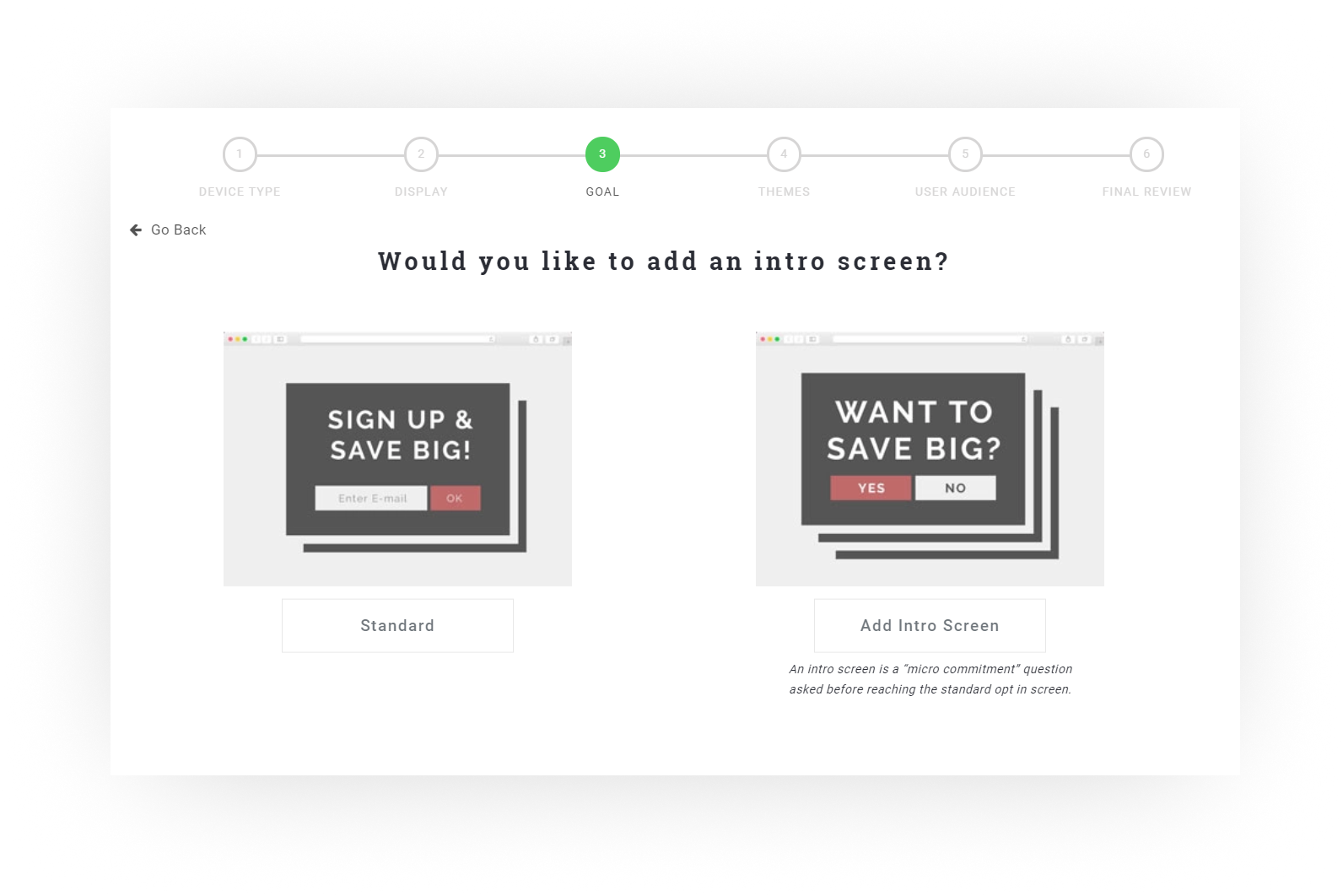 For the sake of the example, we chose the Standard option.
Time to set the overall appearance of your subscription form! Justuno offers a number of different themes to choose from for your pop-up. Pick the one that best aligns to your brand.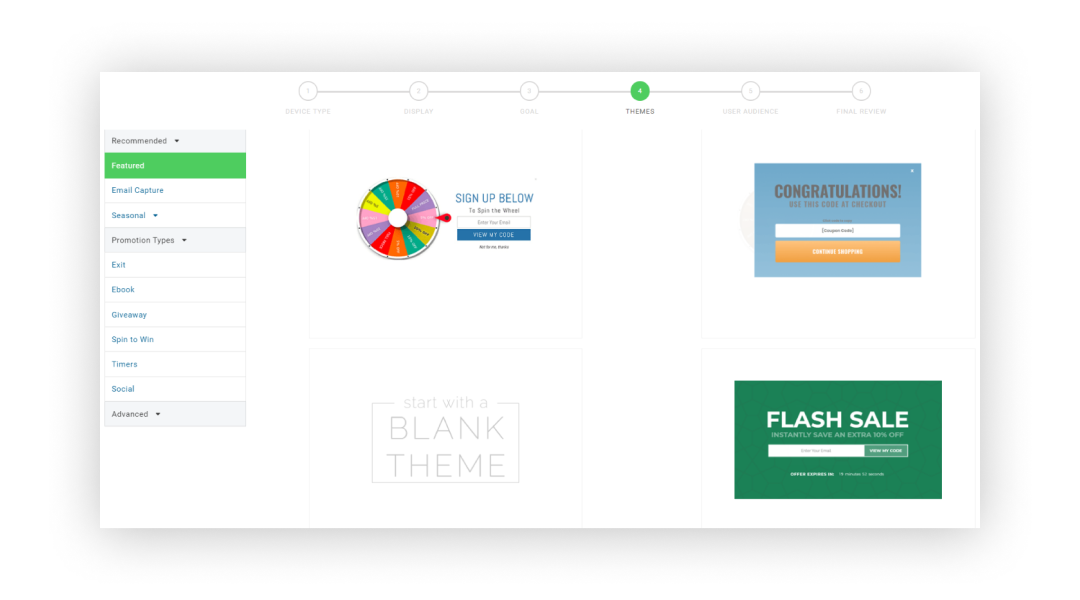 All set? Awesome. Let's set the trigger of the subscription form. You can decide if you want to target new visitors, exiting visitors, cart abandoners or scrolling visitors. It is solely up to you and the goal you wish to achieve with your pop-up.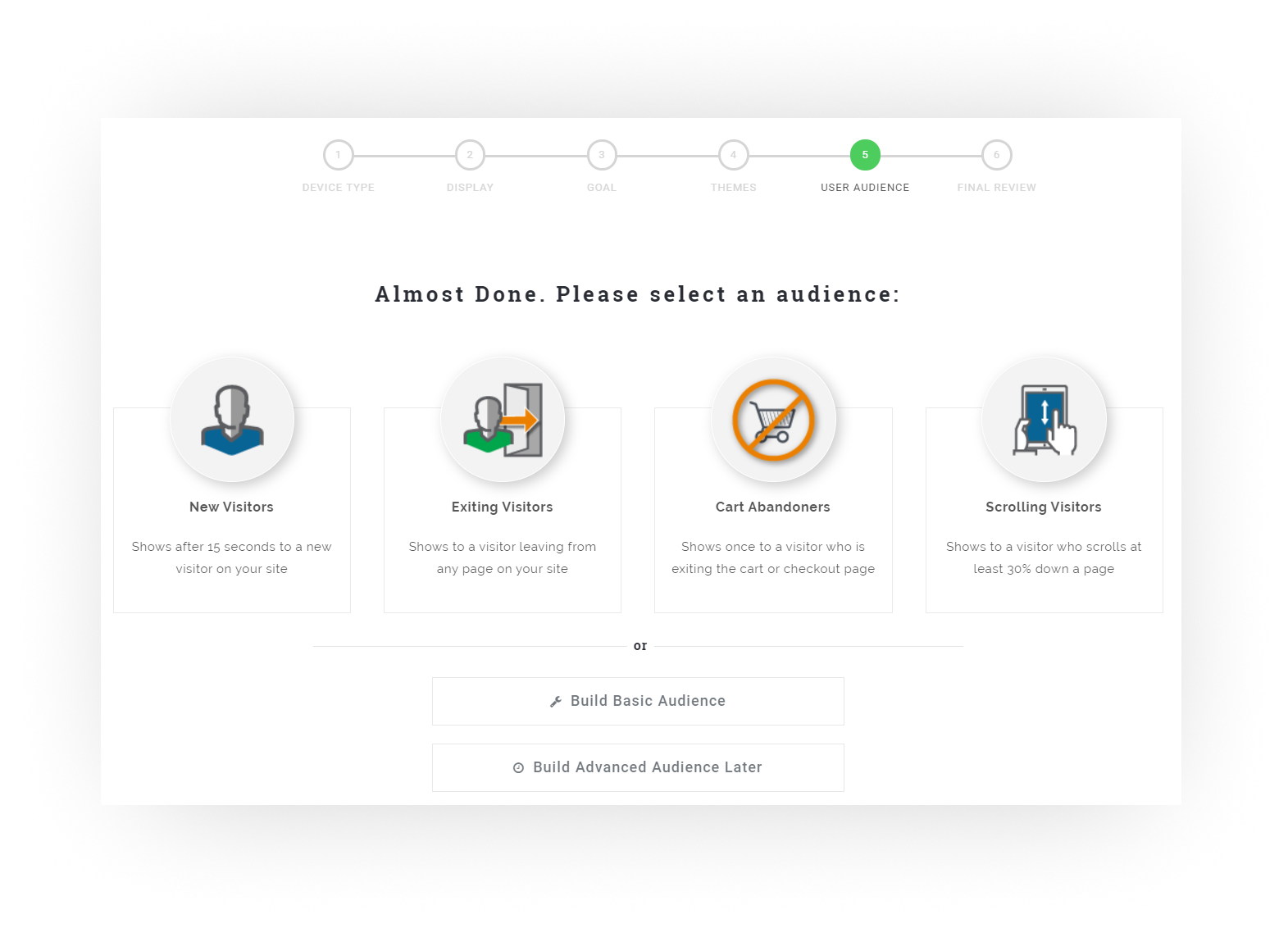 Customizing your subscription form
Time to do some basic design work and customize the text and background of your pop-up. Do this in the Basic Edits section: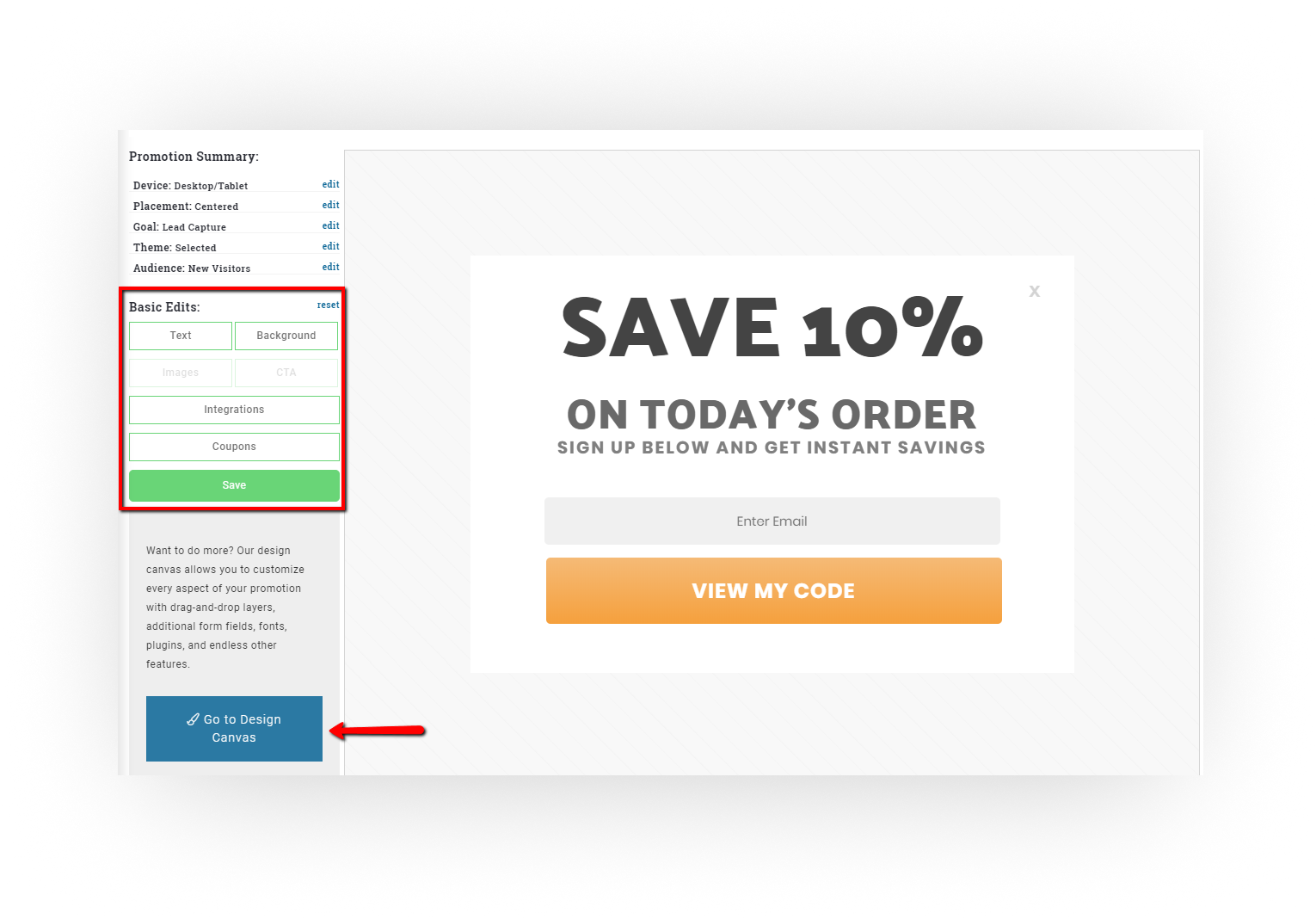 Once you are ready, click Go to Design Canvas to customize your pop-up more in-depth and most importantly - set up your integration.
Adding compliance text
The Compliance text is something really important you shouldn't miss in order to be compliant with TCPA & CTIA regulations and best practices.
From the Design Canvas side menu click on the Add layer button on your left and select Text/Object to include the mandatory compliance text
By signing up via text you agree to receive recurring automated marketing messages at the phone number provided. Consent is not a condition of purchase. Reply STOP to unsubscribe. HELP for help. Msg & Data rates may apply. View Privacy Policy & ToS.
You can place it anywhere you want in your pop-up, but it is an absolute "must" to have it present.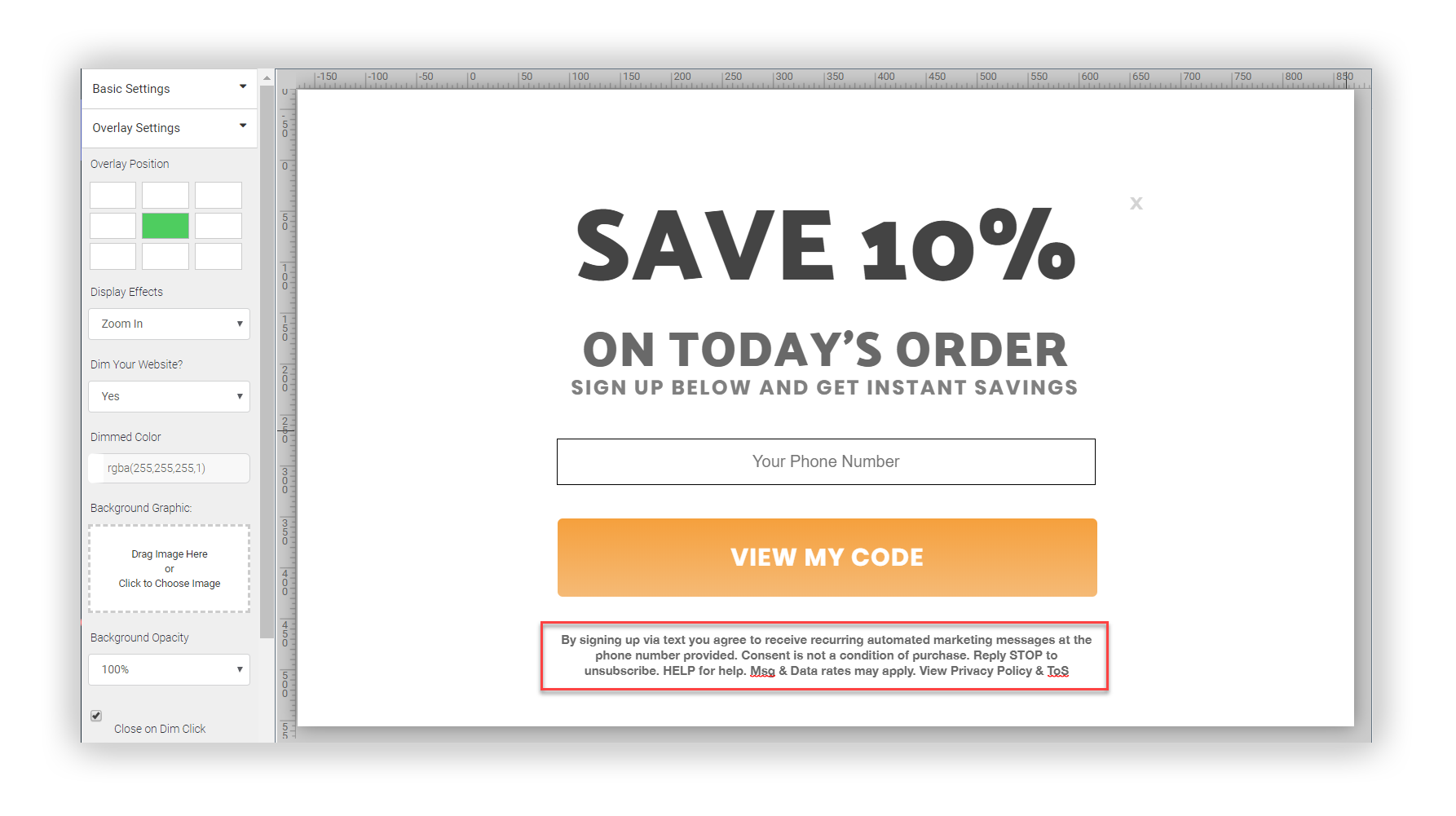 Next, let's configure the text in the subscription field.In the panel to the right you have all of the design customization options such as font, form, background color, borders, effects and many more. Most of the templates come with a pre-selected email form. Yet with a few simple steps we can change that and easily integrate with your Yotpo SMS & Email account.
As a first step click on the Change Form button on your right menu.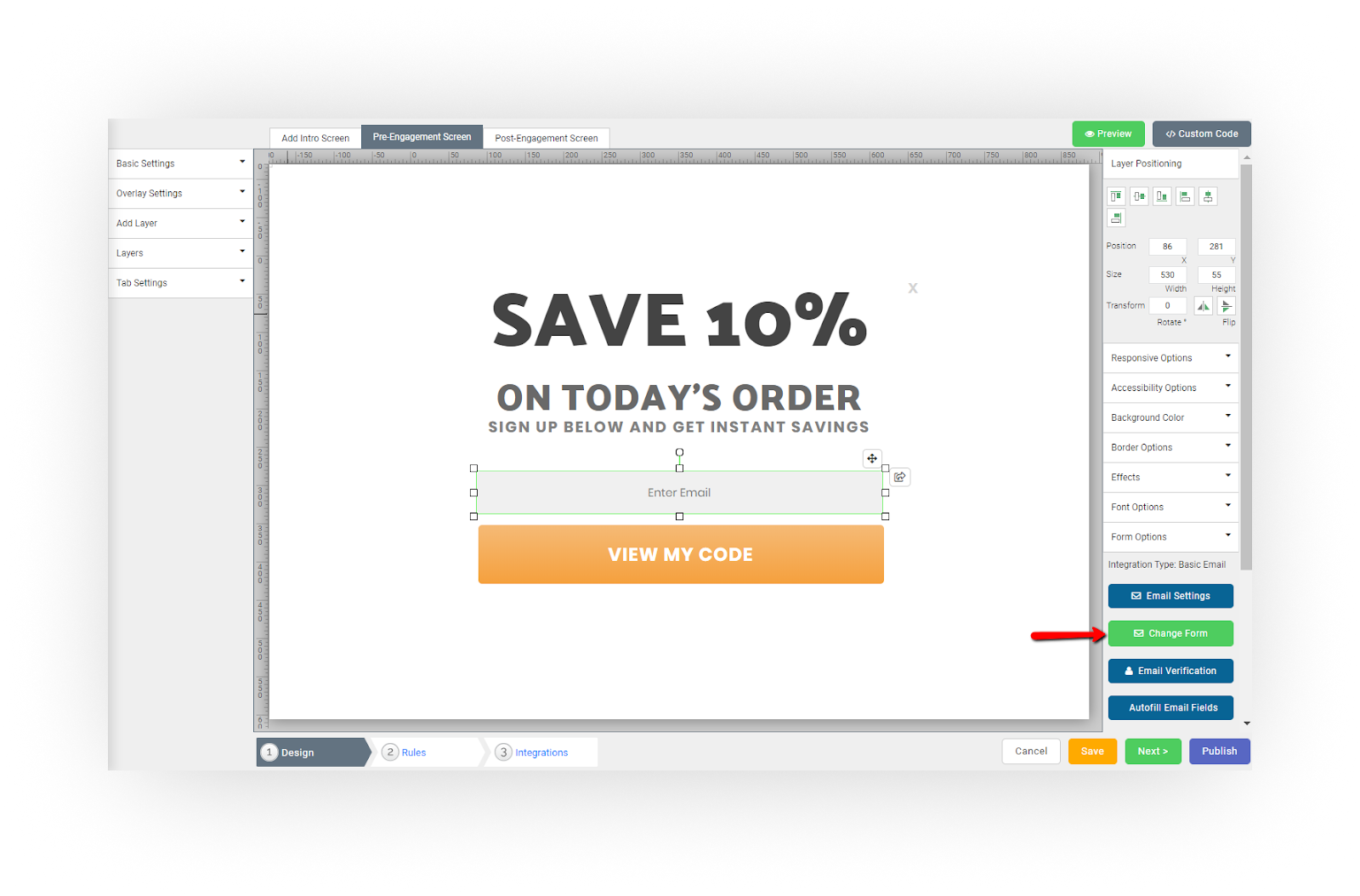 Then select Connect provider.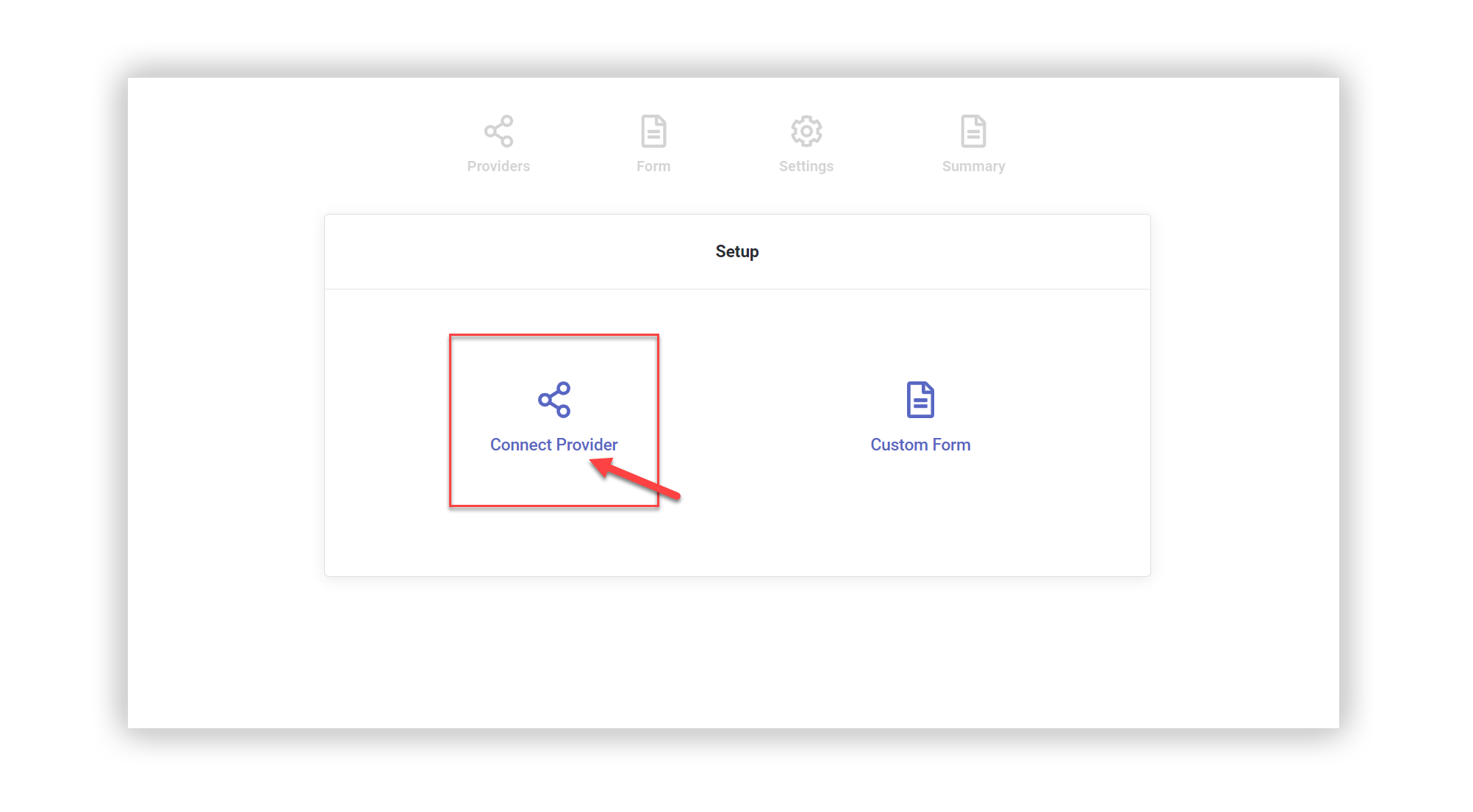 Next, go to Connect SMS Provider.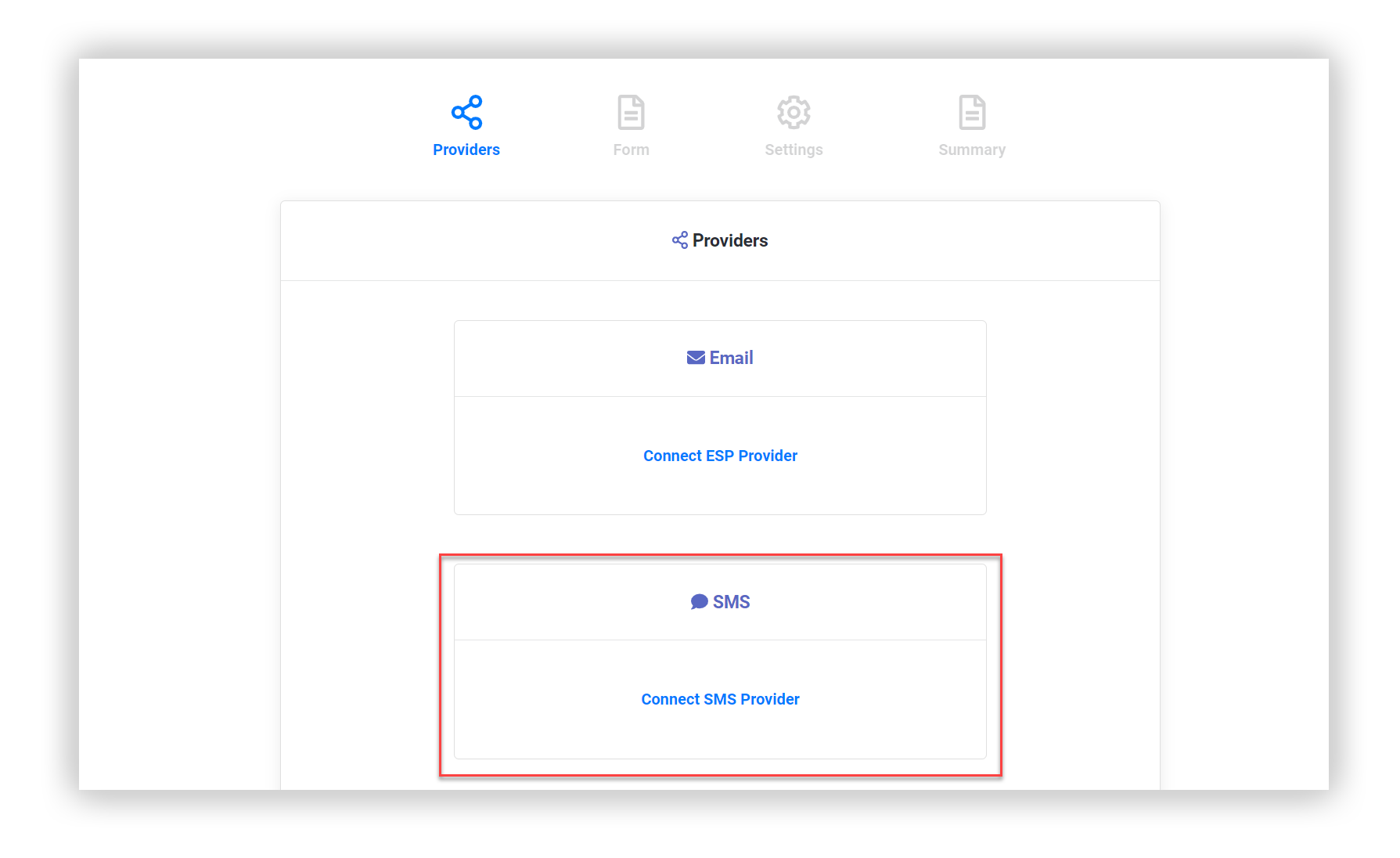 And select SMSBump from the list of available integrations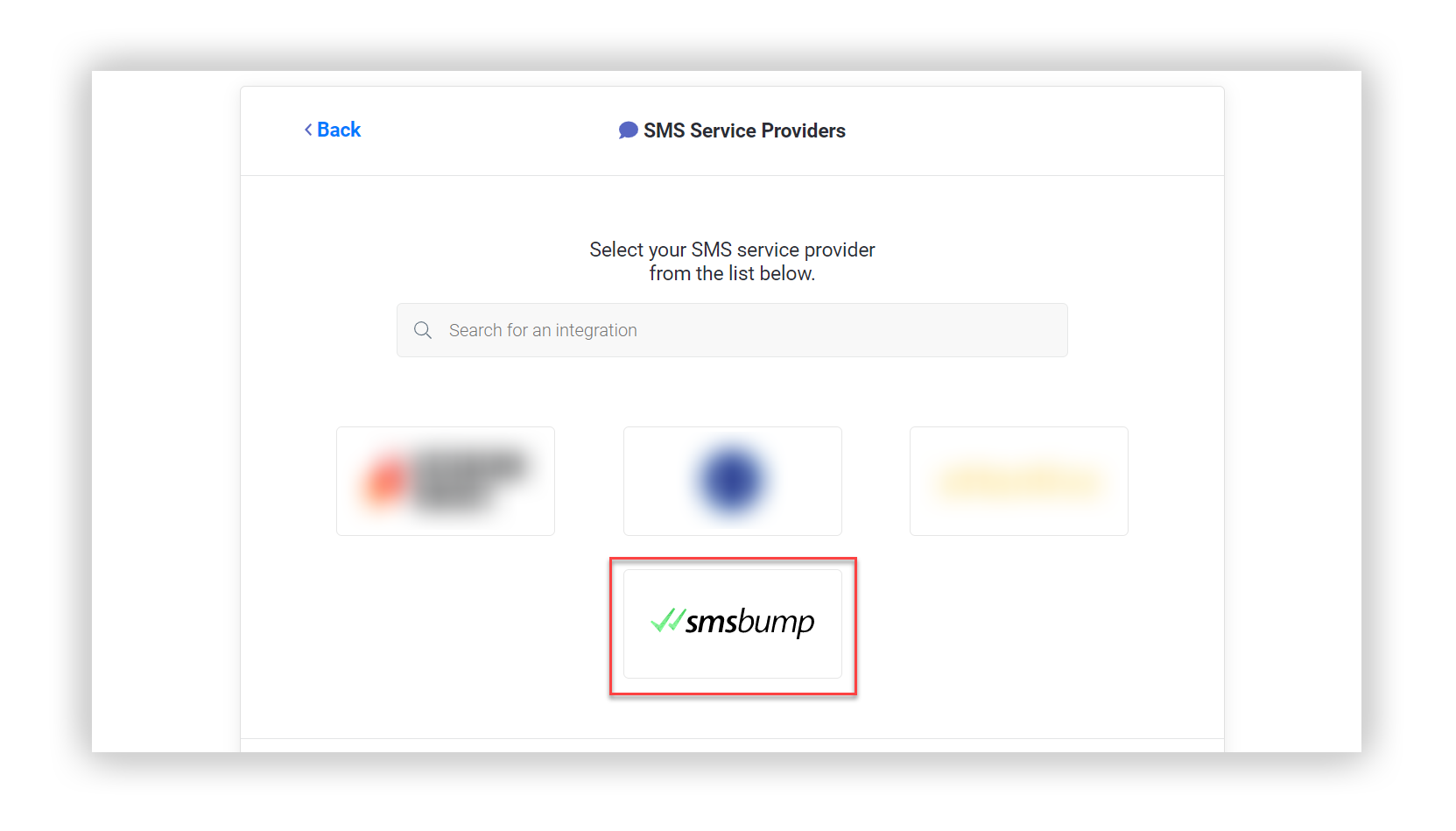 Add a phone field to your subscription form
Once you've connected the two apps, the phone field will automatically be added to your form. You can also add additional fields such as Name, Email, Country using the Custom and Standard Field buttons. Once you've selected all types of information you want to collect from your future subscribers, click on Next.
.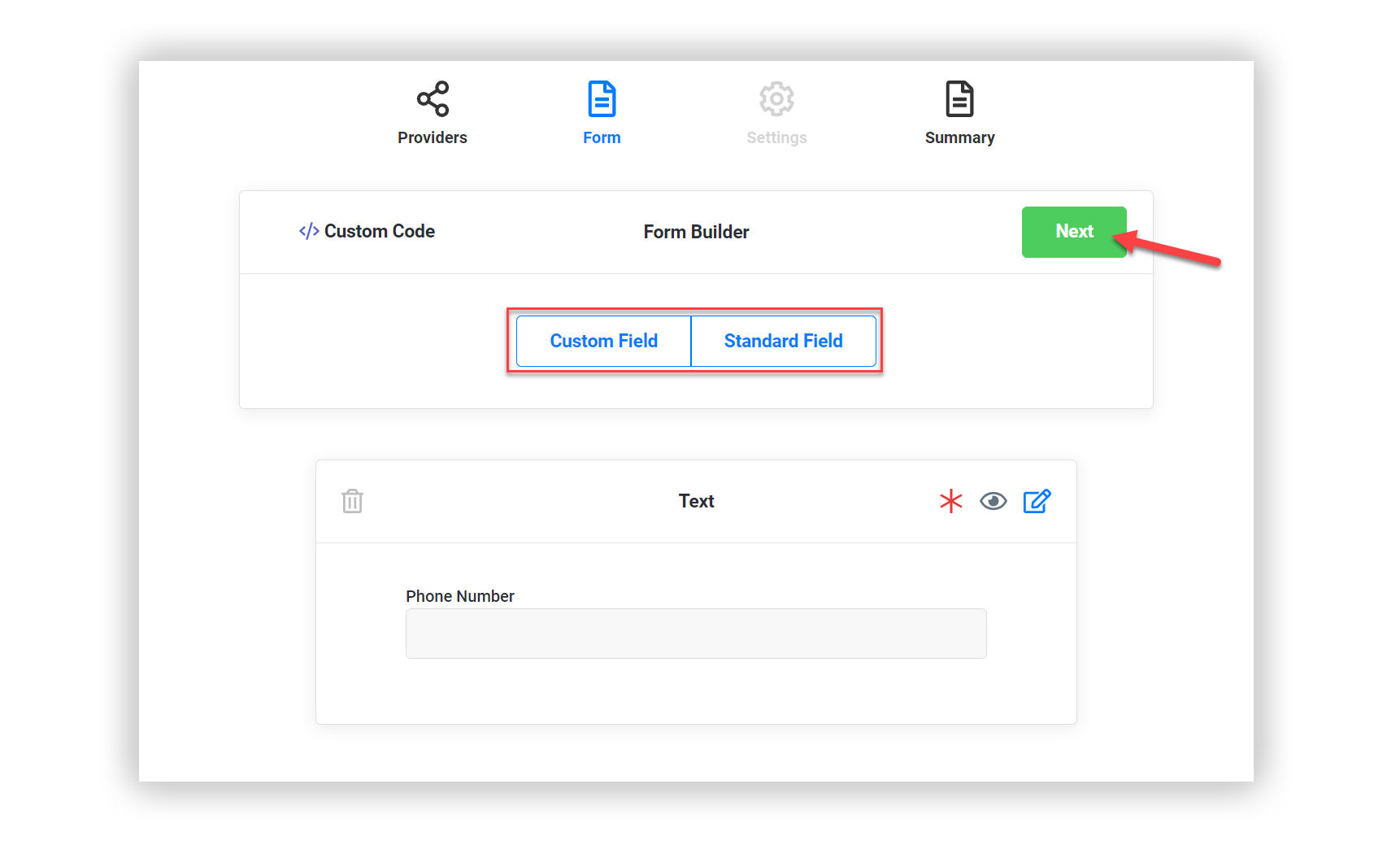 And this is how your pop-up form can look like. Use the left-hand side of the menu to add additional elements and the right-hand to edit the existing one. In case you need some additional information on how to set your pop-up, Justuno has a great Getting Started guide.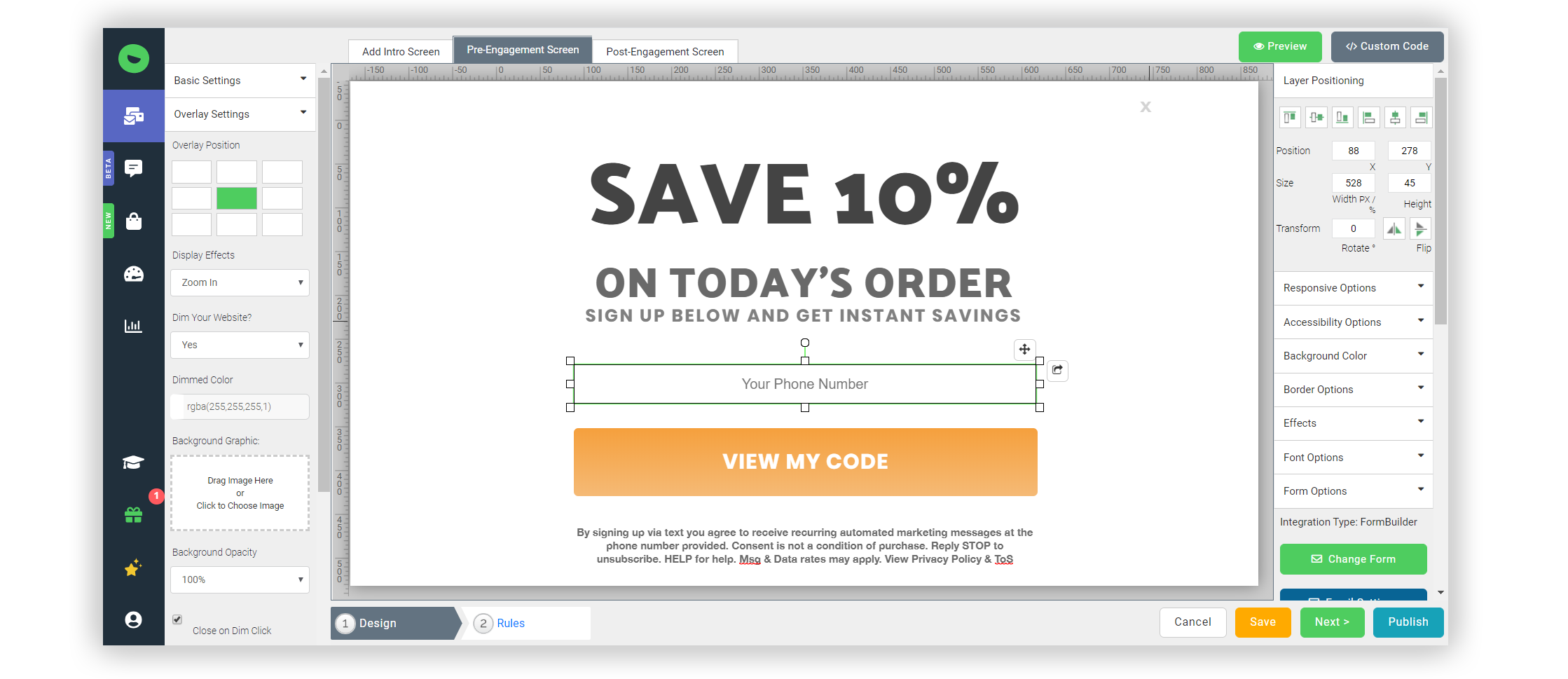 All set? Awesome - hit Next to add the final touches.
Tip:
Since most of your customers will write down their numbers without the country code, we recommend you to limit the pop-up to the location of your store. This way we can automatically assign the country code to your list, making sure that your messages will reach everyone who has subscribed to your marketing messages.
You can easily do this from the Advanced Rule in the Rules section. Under Geo Location/Language Rules, you will find Country visitor is currently located in. With a simple drag and drop you can add this to your segmentation. For more information on how to use Advanced rules, refer to this article.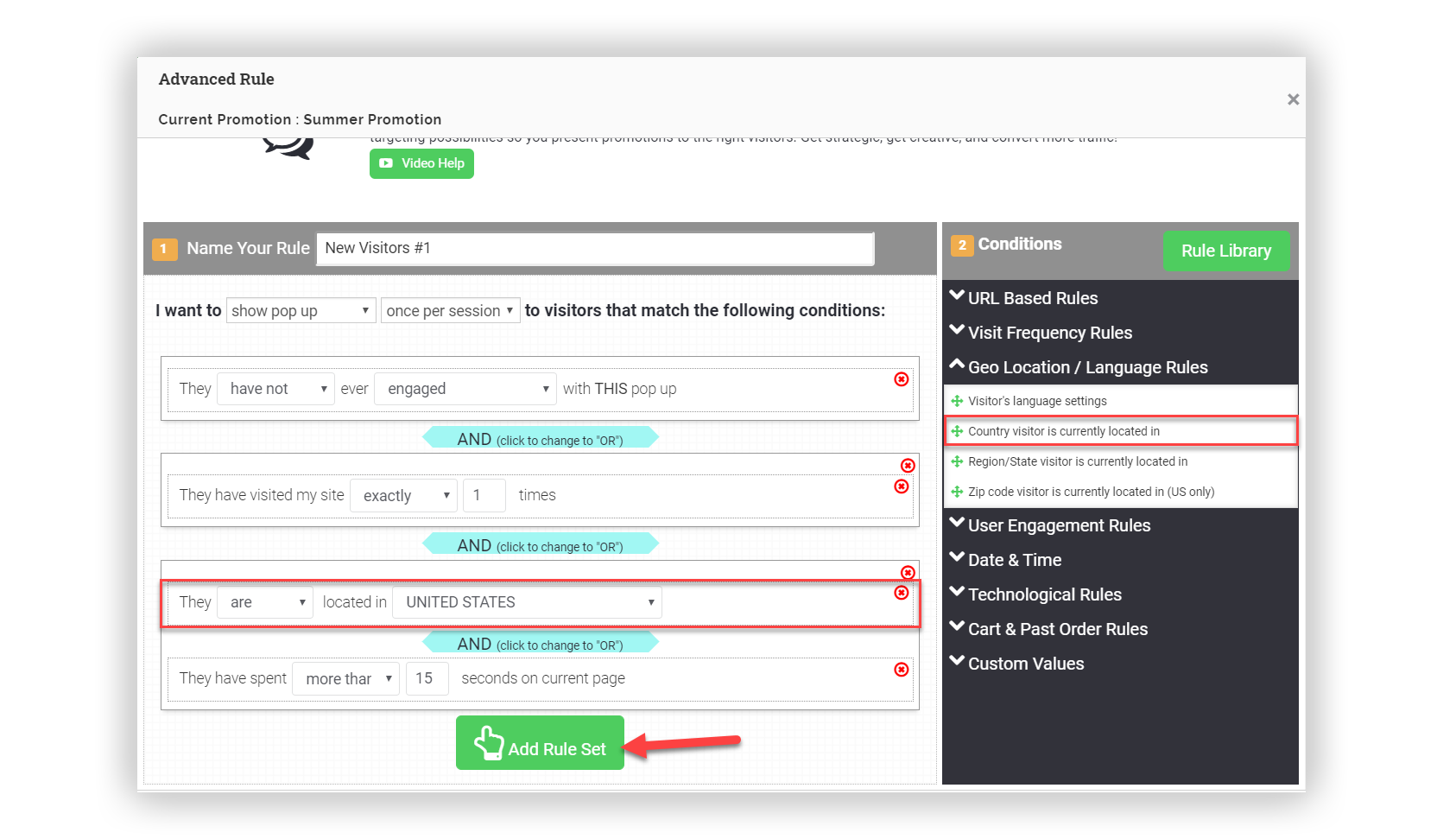 Once everything is set, hit Next to proceed to the final step where you just need to click Create form and voila - your integration is complete. You can now publish a pop-up that will collect phone numbers, instead of emails and will send them straight to your Yotpo SMS & Email list.
---
Was this article helpful?
---
---