Connecting Yotpo SMS & Email and Re:amaze to Boost Customer Care
Connecting Yotpo SMS & Email and Re:amaze to Boost Customer Care
---
Share feedback
Thanks for sharing your feedback!
Supported plans
Free, Growth, Prime, Powerhouse, Enterprise
eCommerce Platform
Shopify, Shopify Plus
Yotpo SMS & Email now integrates with Re:amaze - a customer service helpdesk, live chat support and marketing platform for eCommerce businesses.
Integrating the two apps will allow stores to manage customer replies and queries, sent via SMS, directly from the Re:amaze chat board. This way, all customer queries, regardless of their source, will be sent directly to your CS system. This will allow you to streamline processes and improve customer support efficiency, thus decreasing response time by up to 50%.
Now let's see how you can connect the two apps in just a few simple steps.
Keep in mind that before you do this, you need to have Yotpo SMS & Email and Re:amaze installed on your Shopify store.
Connecting Yotpo SMS & Email and Re:amaze
From the SMS & Email side menu, click on Integrations, locate Re:amaze among the available integrations and click on it.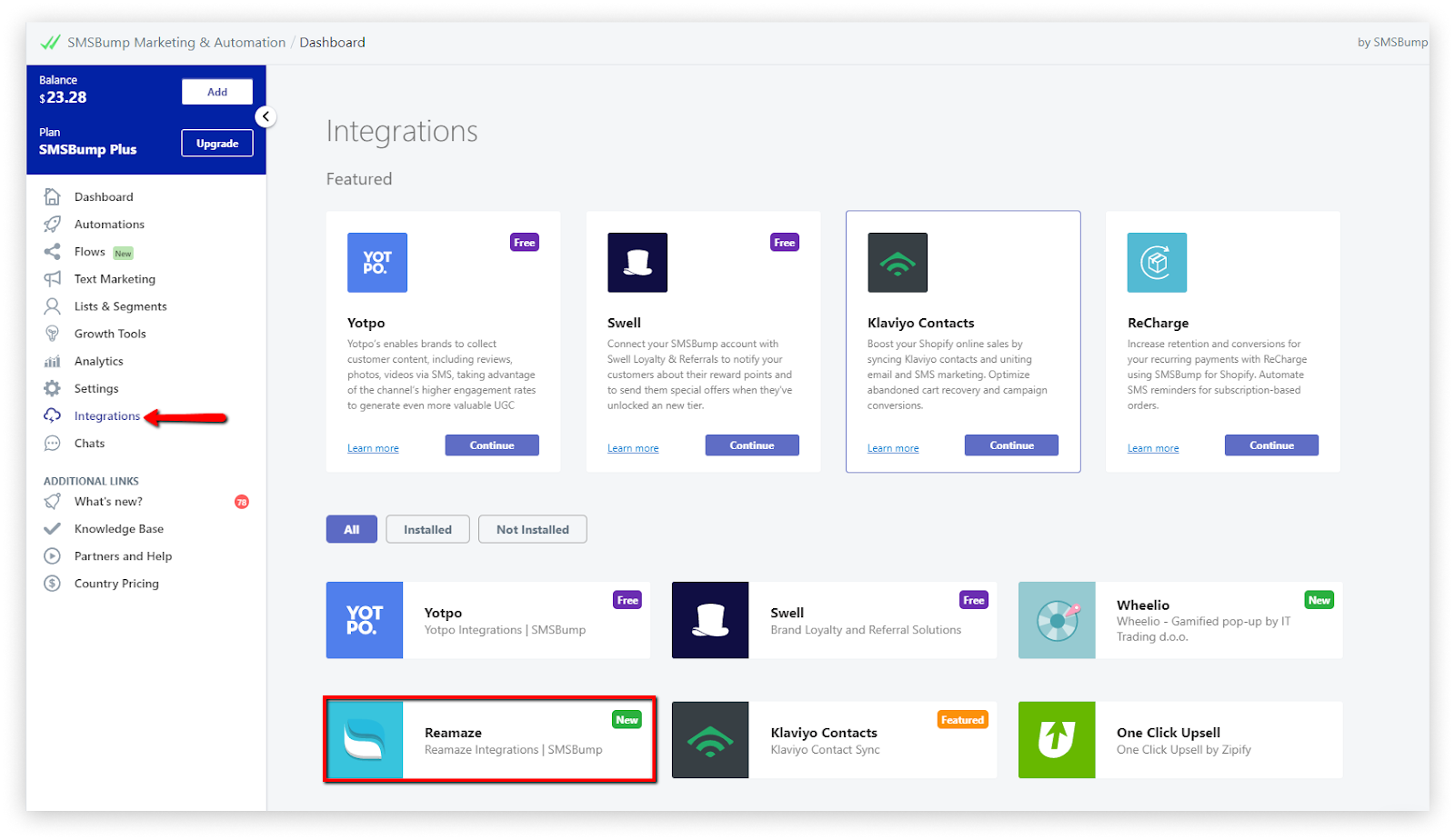 In the Overview panel you will be able to get briefly acquainted with what Re:amaze does, in case you do not know.
What's most important here, though, is the Settings panel, where you will see two fields that need to be filled out: Brand identifier and Shared secret.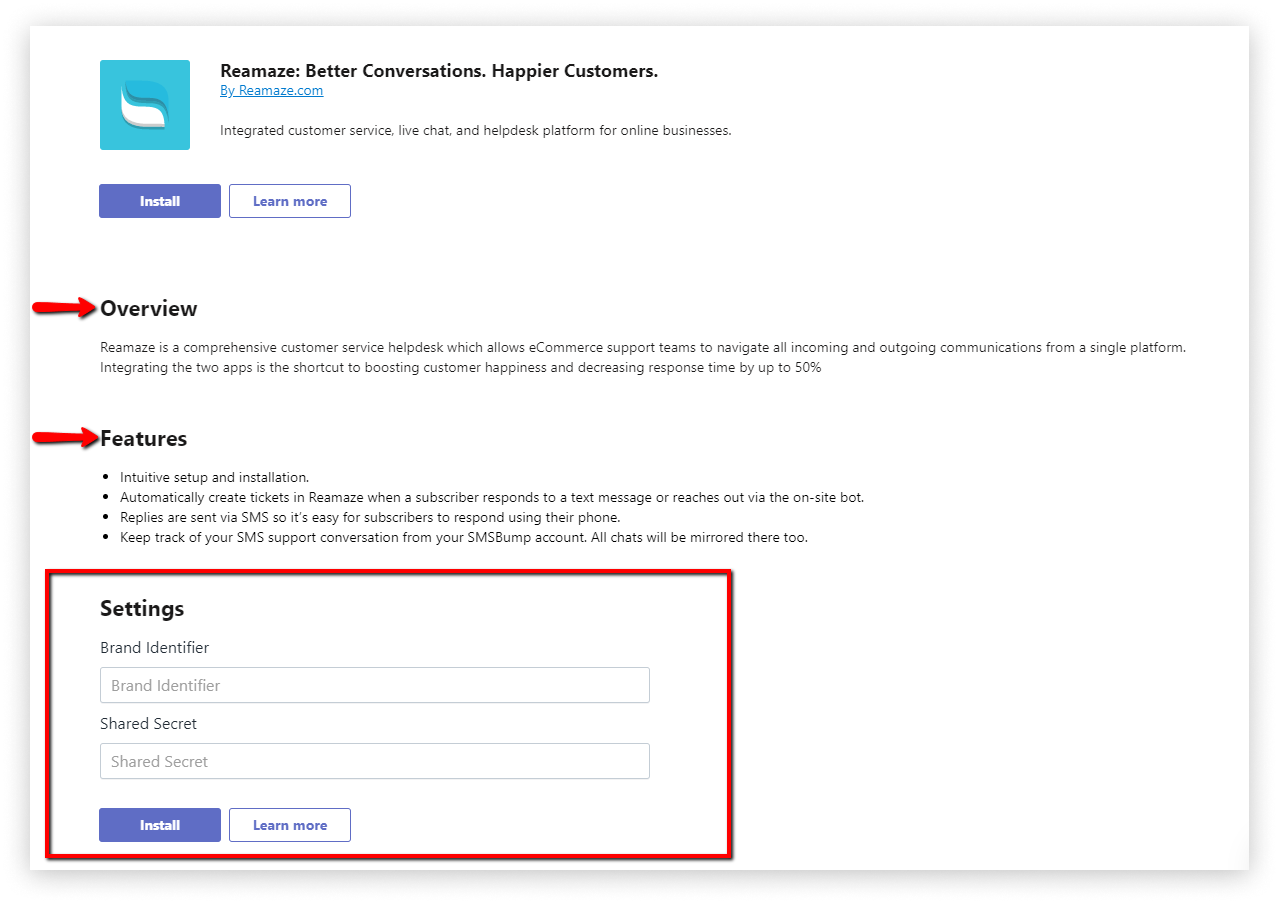 To obtain these, open a new tab and go to your Re:amaze account. If you are new to Re:amaze, you will first need to create a brand in order to link it with your Yotpo SMS & Email account. To create a brand, go to Settings and follow these simple steps.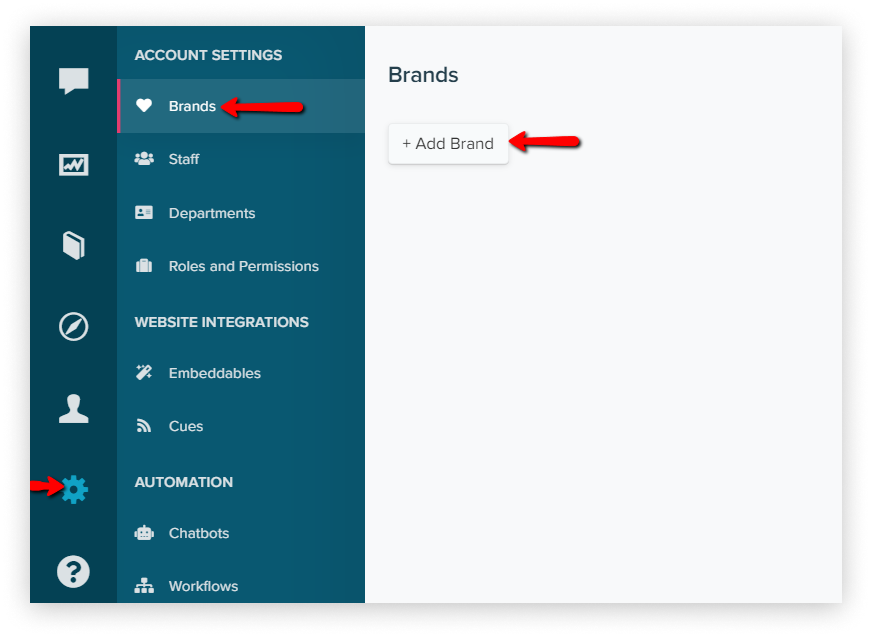 In case you are an active Re:amaze user and already have one or multiple brands, simply go to Settings > Channel Settings, and select SMS Channels. Click on Add an SMS Channel and select Add a SMS & Email Channel.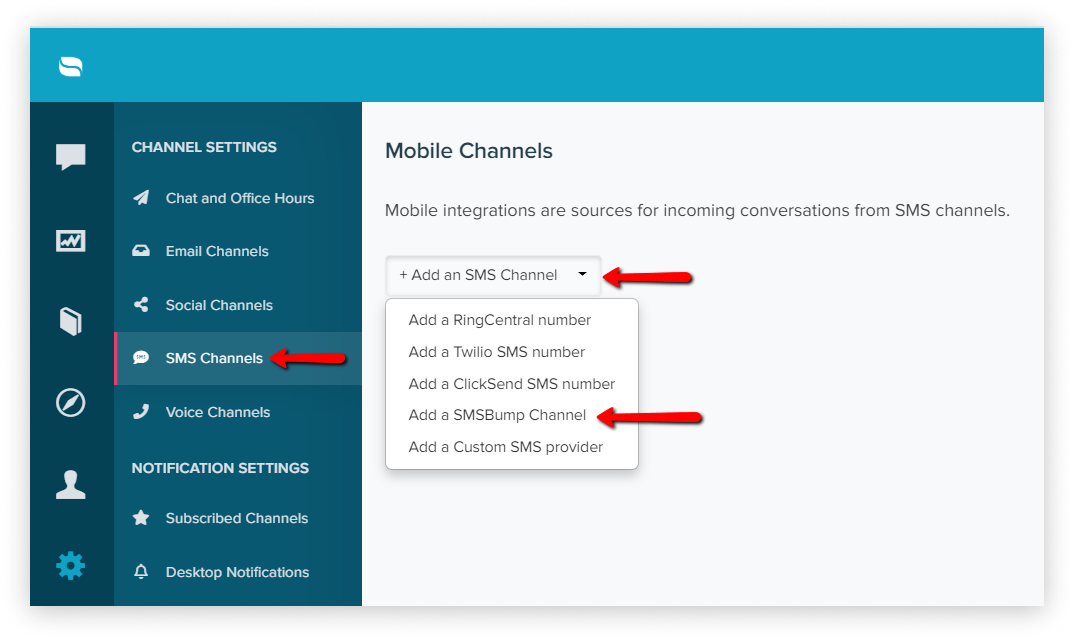 Important:
If you have more than one brand, you will need to select one which the integration will be active for. In case you want to have it available for multiple brands, you will need to create the same amount of accounts in Yotpo SMS & Email.
First, give your SMS channel a memorable name.
In the next field, the SMS & Email Setup Instructions, you will see the brand identifier and shared secret. This is an unique auto-generated secret key that will allow you to connect the two apps.
Note:
Underneath you will see that the integration status is Not Verified; however, as soon as you connect the two apps this will change, so once you are done with all steps, come back here to make sure that the integration is successful.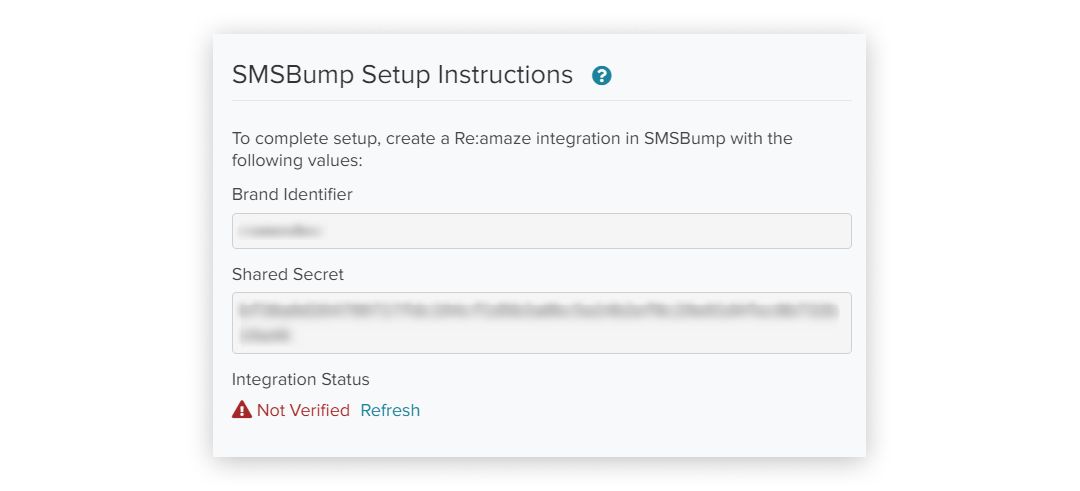 Double-tap on the shared secret field and copy secret the code. Go back to your SMS & Email account and paste it in the respective field. Do the same for your brand identifier.


All good? Great. Now hit Install and you will successfully connect Yotpo SMS & Email and Re:amaze.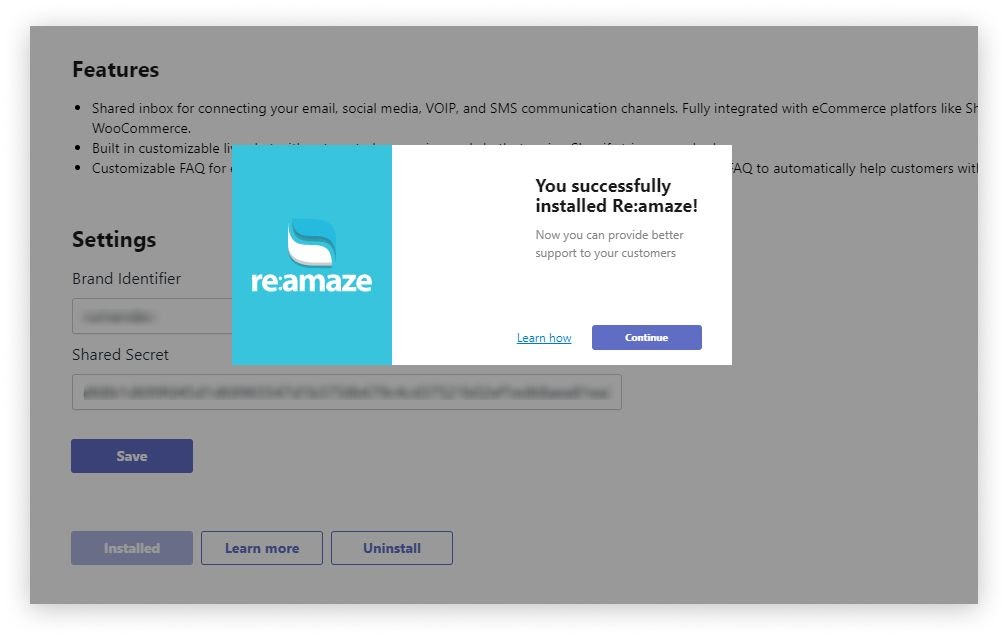 Congratulations!
Now that you have the two apps connected, every time an SMS subscriber responds back to one of your text messages, you will be able to answer them from your Re:amaze helpdesk.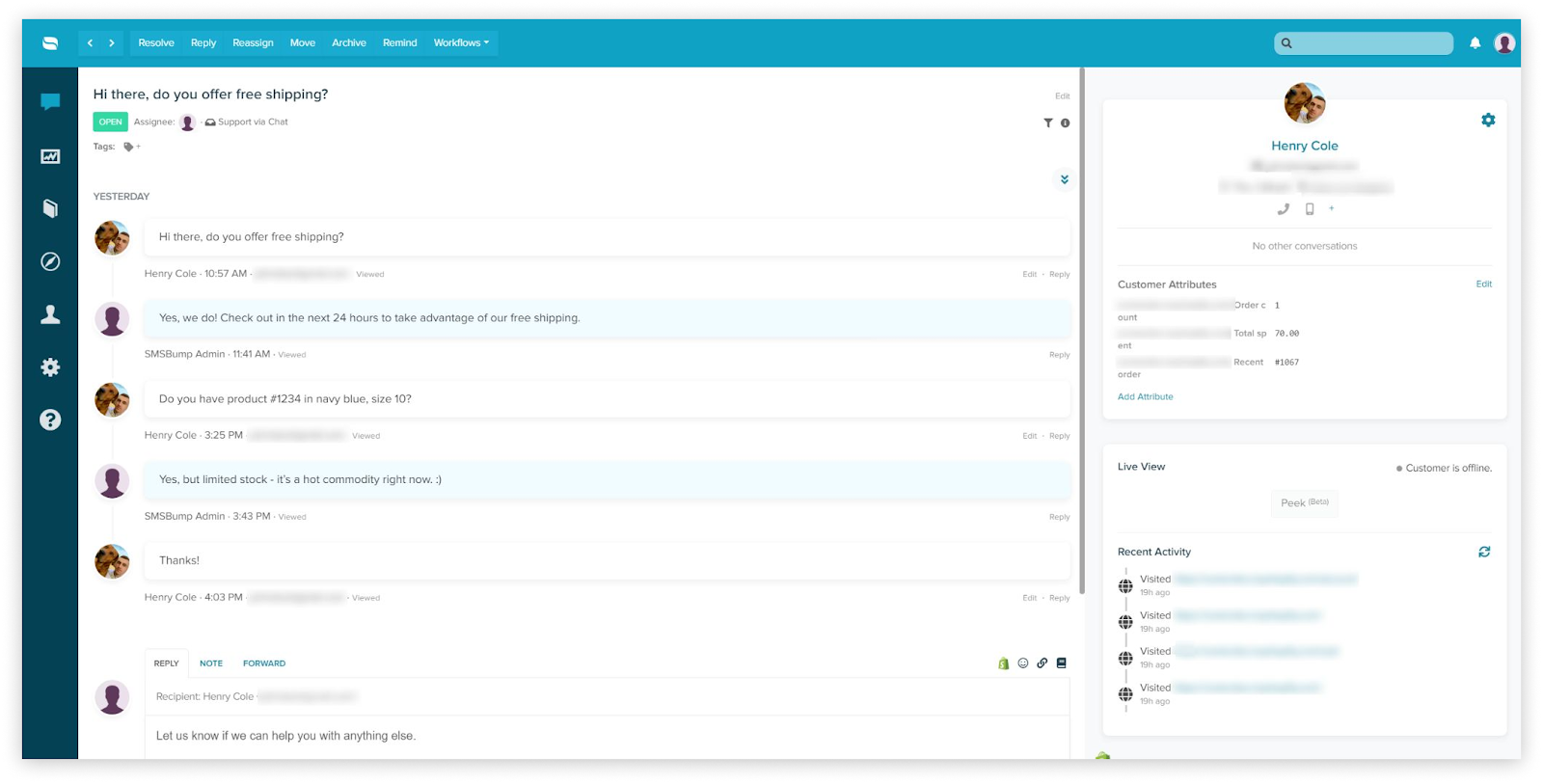 The answer they will receive will be in the form of an SMS, and the conversation will be mirrored in your SMS & Email chat (if enabled), should you choose to proceed with the support from there.
Like in this case here: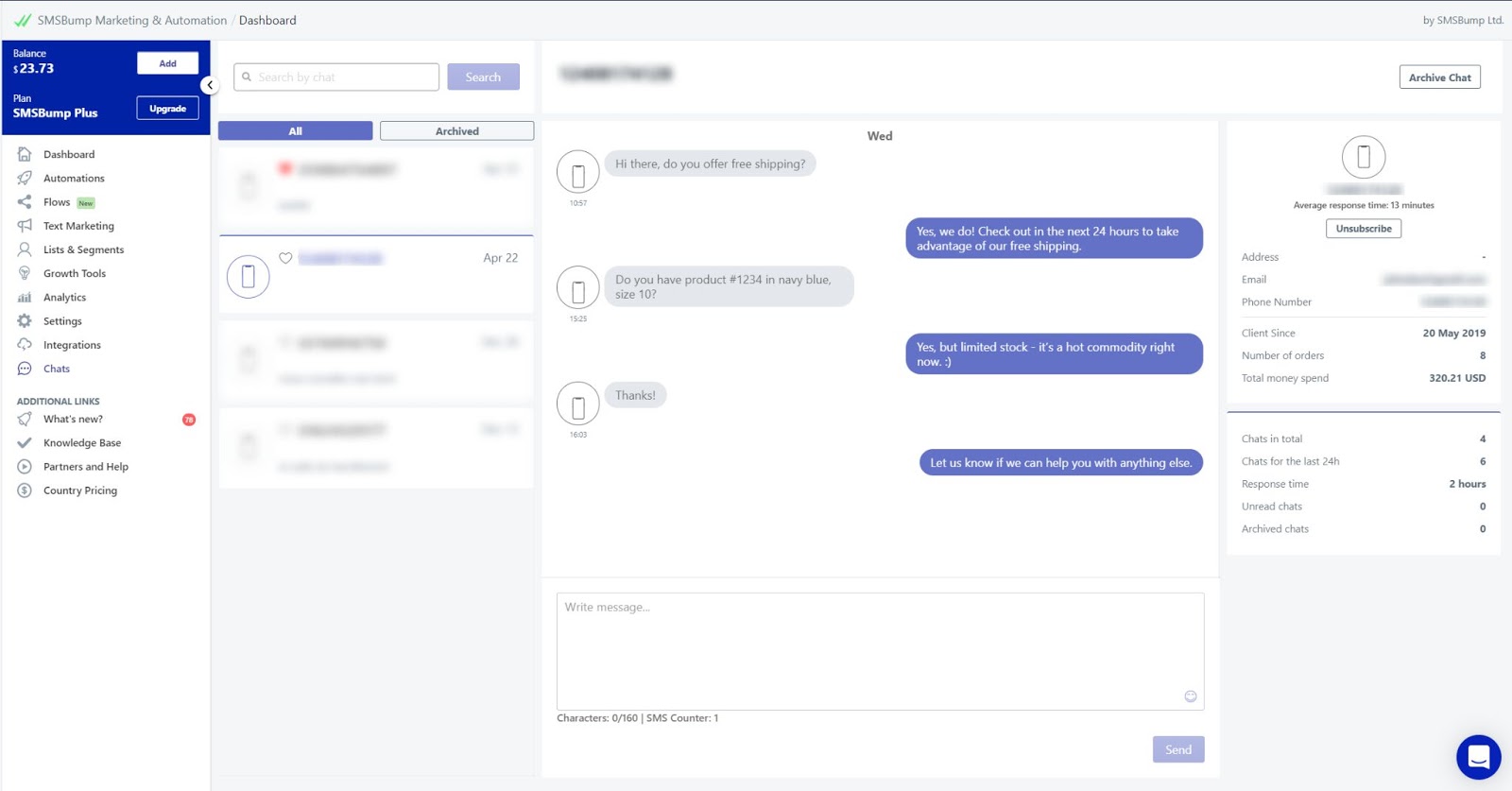 Install Yotpo SMS & Email and connect it with Re:amaze to boost customer satisfaction and enjoy a smoother and faster support.

---
Was this article helpful?
---
What's Next