Using Shopify Dawn with Yotpo SMS & Email
Using Shopify Dawn with Yotpo SMS & Email
---
Share feedback
Thanks for sharing your feedback!
Supported plans
Free, Growth, Prime, Powerhouse
eCommerce Platform
Shopify, Shopify Plus
"Dawn" is the name of Shopify's brand new theme, designed to simplify shop customization, improve overall user experience and boost sales. All new merchants will get Dawn by default. It is completely free and already available to download from the Shopify theme store.
And of course, we had to make sure that Dawn is also fully compatible with the Yotpo SMS & Email app!
Dawn's advantages
The theme is designed to fit any business' needs, no matter if your store is brand new or is already established.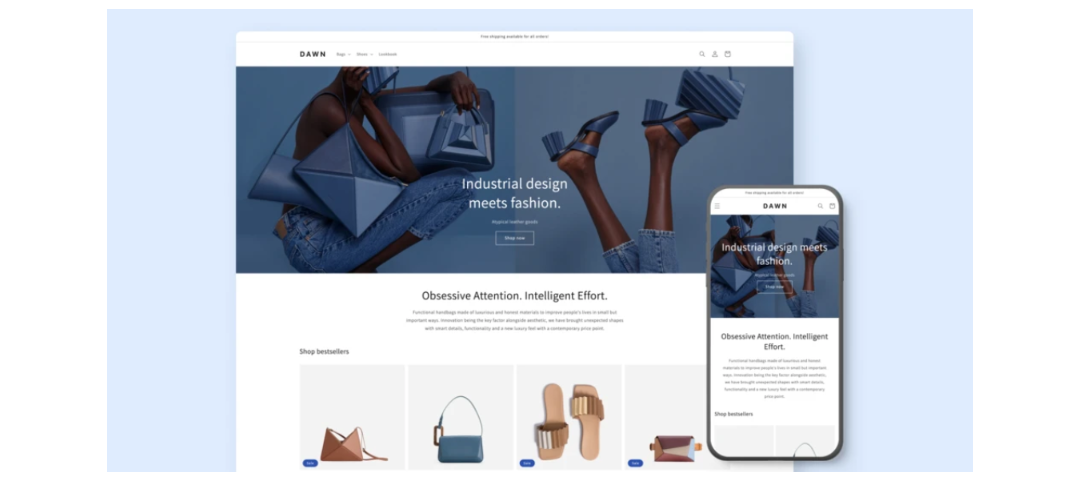 (image credits: Shopify)
Here are a few of Dawn's main advantages:
Adaptable layout: your store will always look good on any device;
Site-wide cross-selling sections: the Shopify equivalent of "Do you want fries with that?" in any section of your store;
Optimized for speed: Dawn is the fastest theme yet and we all love when everything loads fast;
Supports multiple languages and currencies: in case you decide to take your business to the next level and go international;
Customizable sections: the default look doesn't fit your brand style? Worry not, Dawn allows for full customization of all features and menus;
Defined sections: now all app content can be neatly structured and separated from other sections so you can edit and rearrange your store quickly and intuitively.
Installing Dawn
Visit the Shopify theme store, find "Dawn" and click on the Try theme button.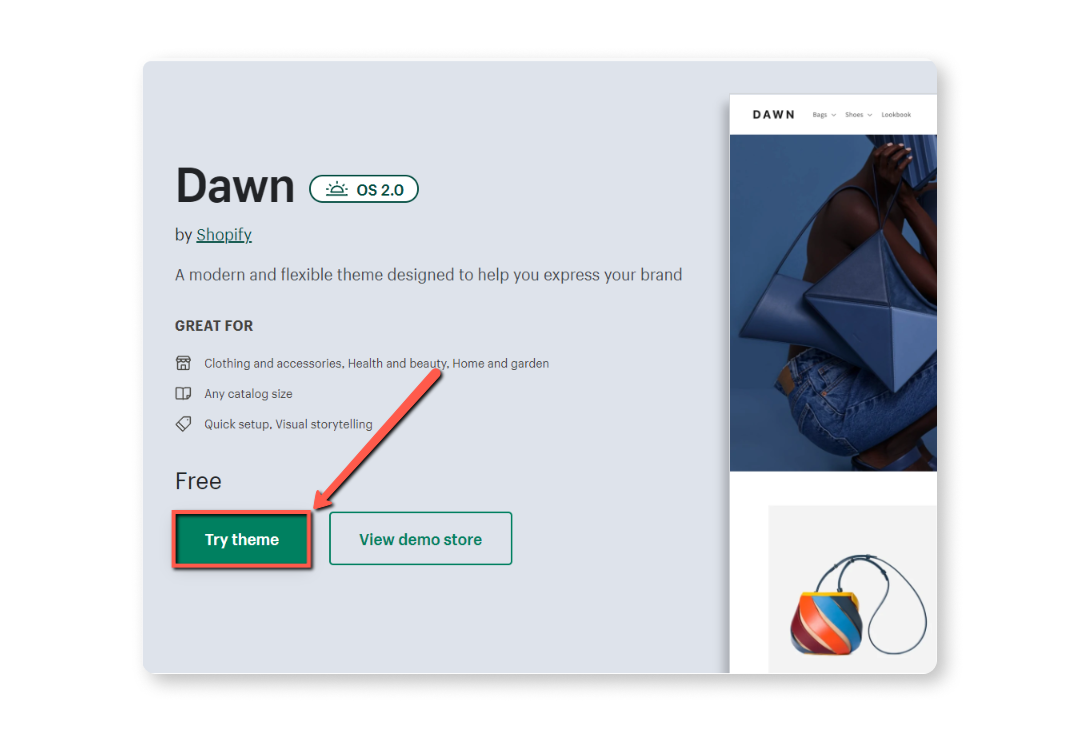 This will automatically add Dawn to your theme library where you just need to customize and publish it.

Yotpo SMS & Email and Dawn
Dawn is fully integrated with YotpoSMS & Email and we've made sure that merchants who use Dawn have no issues with installing and using all of our app features. The installation process is the same and all of the in-store subscriber collection methods, flows, and automations are fully integrated and working as they should!
---
Was this article helpful?
---
---